2018 __ Peregrina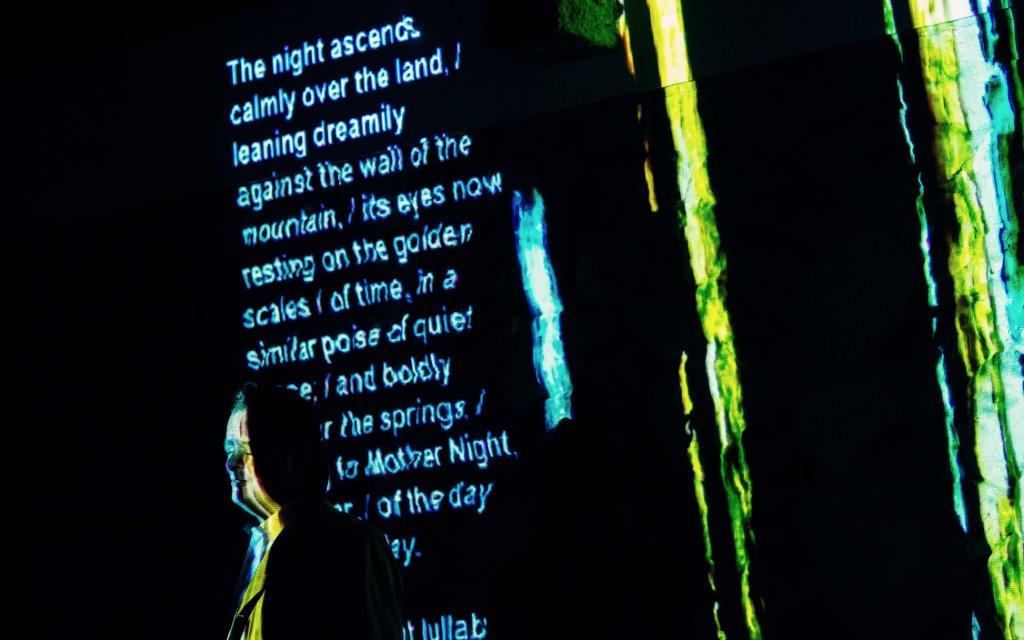 PROGRAM

UMS
Eichendorffvertonungen, 2018
world premiere
JIP
peregrina, 2018, 31', texts by Eduard Mörike
a-nsw, 2018, 16', texts by Heinrich Heine
aeeio-cdllrr, 2018, 8', texts by Federico Garcia Lorca
world premiere

IDEA

Über 250 Auftragswerke nahezu 1000 Konzerte in über 40 Ländern haben UMS 'n JIP seit 2007 hinter sich und einzelne Werke – als Konzept einmalig in der Neuen Musik – bis zu 100 Mal gespielt: dies in der festen Überzeugung, dass Neue Musik vor allem durch zahlreiche Aufführungen und einem regelmässigeb Austausch mit den Komponisten relevant werden und wachsen kann. Gleichsam als Spiegel ihrer Arbeit als Interpreten sind sie auch kompositorisch tätig und gewinnen als solche über 20 internationale Auszeichnungen. 2018 legen sie einen Fokus auf die Gattung des Kunstliedes und stellen hiermit einen Liederabend auf Gedichte von Eduard Mörike, Federico Garcia Lorca, Heinrich Heine und Joseph v. Eichendorff, Klassiker der deutschen Romantik respektive des frühen 20. Jahrhunderts, vor. In diesem fassen sie kompositorische, raumklangliche Aspekte sowie ihre aktuellen Überlegungen zum Kunstlied wie zum Verhältnis von Wort und Musik zusammen.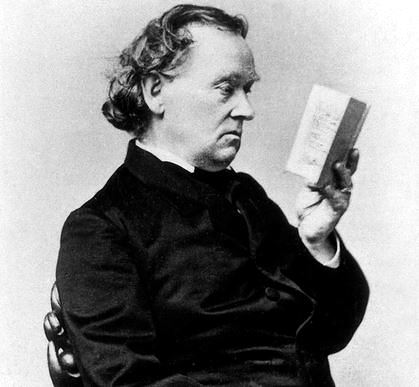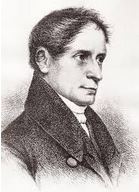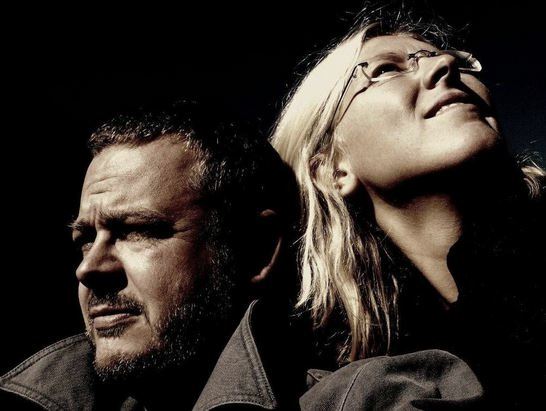 THE POETS
Eduard Friedrich Mörike (8 September 1804 – 4 June 1875) was a German Romantic poet. Mörike was born in Ludwigsburg. His father was Karl Friedrich Mörike (d. 1817), a district medical councilor; his mother was Charlotte Bayer. He attended the Latin school at Ludwigsburg, and the seminary at Urach (1818) where he made the acquaintance of Wilhelm Hartlaub and Wilhelm Waiblinger. He then studied theology at the Seminary of Tübingen where he met Ludwig Bauer, David Friedrich Strauss and F. T. Vischer. He followed an ecclesiastical career, becoming a Lutheran pastor. In 1834 he was appointed pastor of Cleversulzbach near Weinsberg, and, after his early retirement for reasons of health, in 1851 became professor of German literature at the Katharinenstift in Stuttgart. This office he held until his retirement in 1866; but he continued to live in Stuttgart until his death. Mörike was a member of the so-called Swabian school which gathered around Ludwig Uhland. His poems, Gedichte (1838; 22nd ed., 1905), are mostly lyrics, often humorous, but expressed in simple and natural language. His Lieder (songs) are traditional in form and have been compared to those of Goethe. His first published work was the short novel Maler Nolten ("The painter Nolten", 1832; 6th ed., 1901), a Bildungsroman and fantastic tale dealing with artist life which revealed his imaginative power and enjoyed great popularity. The novella Mozart auf der Reise nach Prag ("Mozart on the way to Prague", 1856) was a humorous examination of the problems of artists in a world uncongenial to art. It is frequently cited as his finest achievement. He did translations of Anacreon and Theocritus. Mörike's Gesammelte Schriften ("Collected Writings") were first published in 1878 (4 vols.). His work was greatly praised by the philosopher Ludwig Wittgenstein who recommended him to Bertrand Russell as really a great poet and his poems are among the best things we have...the beauty of Mörike's work is very closely related to Goethe's.
http://en.wikipedia.org/wiki/Eduard_Mörike
In 1838 Heinrich Heine mocked Eduard Mörike (without having read him): "A very excellent poet of the Swabian school, I am assured, is Herr Mörike -- he has only recently come into consciousness, but has not yet appeared: he has still to publish his poems. I am told he sings not only of cockchafers, but even of larks and quail, which is certainly very laudable." Today the Swabian is recognized as one of the greatest poets in the German language, and his lyrics are a favorite of composers. His poems depict the most delicate stirrings of the soul -- tender, loving, but also -- and this goes well beyond the cliché of what is known in German as Biedermeier bourgeosity -- extremely profound. His poetry covers a huge range. On one side through the diversity of themes and the immense richness of its forms. On another through the plenitude of nuanced expression, the subtle differentiation of tone and pitch, and its atmospheric and emotional moods. Above all, however, his works go beyond the narrow limits of the bourgeois Biermeier world (1815-1848), either by creating a counter-world of the fairy-tale and the miraculous, or by interleaving dark notions of threat and the abyss between its lines.
Joseph Freiherr von Eichendorff (10 March 1788 – 26 November 1857) was a Prussian poet, novelist, playwright, literary critic, translator, and anthologist. Eichendorff was one of the major writers and critics of Romanticism. Ever since their publication and up to the present day, some of his works have been very popular in Germany. Eichendorff first became famous for his 1826 novella Memoirs of a Good-for-Nothing (German: Aus dem Leben eines Taugenichts) and his poems. The Memoirs of a Good-for-Nothing is a typical Romantic novella whose main themes are wanderlust and love. With its combination of dream world and realism, Memoirs of a Good-for-Nothing is considered to be a high point of Romantic fiction. One critic stated that Eichendorff's Good-for-Nothing is the "personification of love of nature and an obsession with hiking." Thomas Mann called Eichendorff's Good-for-Nothing a combination of "the purity of the folk song and the fairy tale." Many of Eichendorff's poems were first published as integral parts of his novellas and stories, where they are often performed in song by one of the protagonists. The novella Good-for-Nothing alone contains 54 poems. The titles of Eichendorff's poems show that, besides the motif of wandering, the two other main motifs of his poetry were the passing of time (transience) and nostalgia. Time, for Eichendorff, is not just a natural phenomenon but, as Marcin Worbs elaborated: "Each day and each of our nights has a metaphysical dimension." The morning, on the other hand, evokes the impression that "all nature had been created just in this very moment," while the evening often acts as a mysterium mortis with the persona poderiung on transience and death. Eichendorff's other main motif, nostalgia, is described by some critic as a phenomenon of infinity. However, there is a number of different interpretations. According to Helmut Illbruck: The "simple-minded Taugenichts (...) feels continually homesick and can never come to rest." Katja Löhr distinguishes between nostalgia as an emotion consisting of two components — longing and melancholy: "The inner emotion of longing is to long for, the inner emotion of melancholy is to mourn. As an expression of deep reflection, longing corresponds with intuition (Ahnen), grieving with memory." Theodor W. Adorno, who set out to rescue Eichendorff from his misled conservative admirers, attested: "He was not a poet of the homeland, but rather a poet of homesickness". In sharp contrast, Natias Neutert saw in Eichendorff's nostalgia a dialectical unity of an "unstable equilibrium of homesickness and wanderlust at once". Eichendorff summed up the Romantic epoch stating that it "soared like a magnificent rocket sparkling up into the sky, and after shortly and wonderfully lighting up the night, it exploded overhead into a thousand colorful stars." "While other authors (such as Ludwig Tieck, Caroline de la Motte Fouqué, Clemens Brentano and Bettina von Arnim) adapted the themes and styles of their writing to the emerging realism, Eichendorff "stayed true to the emblematic universe of his literary Romanticism right through to the 1850s," Adorno stated: "Unconsciously Eichendorff's unleashed romanticism leads right up to the threshold of modernism".
https://en.wikipedia.org/wiki/Joseph_Freiherr_von_Eichendorff
UMS 'n JIP's new works reveal hidden, unexpected and sometimes frightening facets of both Eichendorff's and Mörike's poems. By linking to / combining with the aesthetics of electropop, they their timelessness and actuality are made clear. Peregrina belongs to a series of programs, developed under the label 'digging up history'. They draw on a variety of sources, from the Middle Ages to Romanticism. Through this process, UMS 'n JIP, who mainly work with contemporary composers, reflect on and reflect both their own present and their musical roots.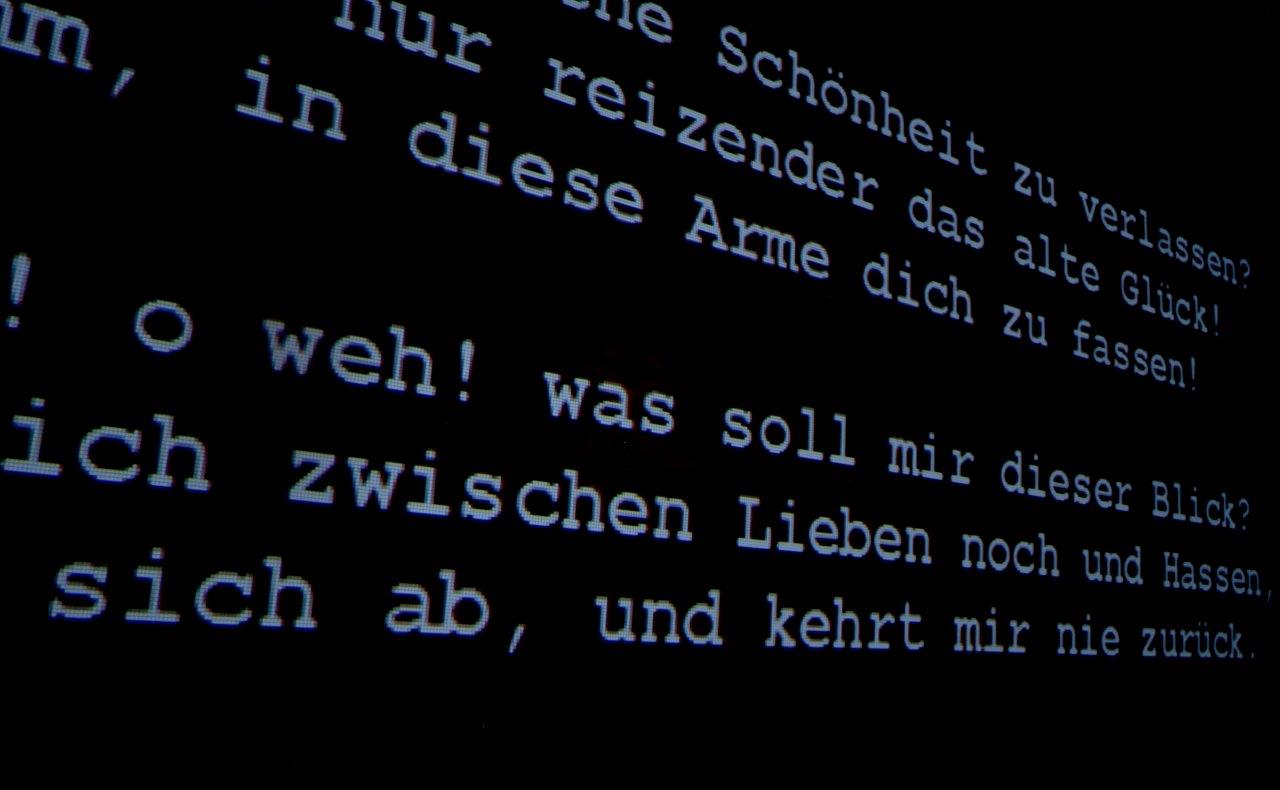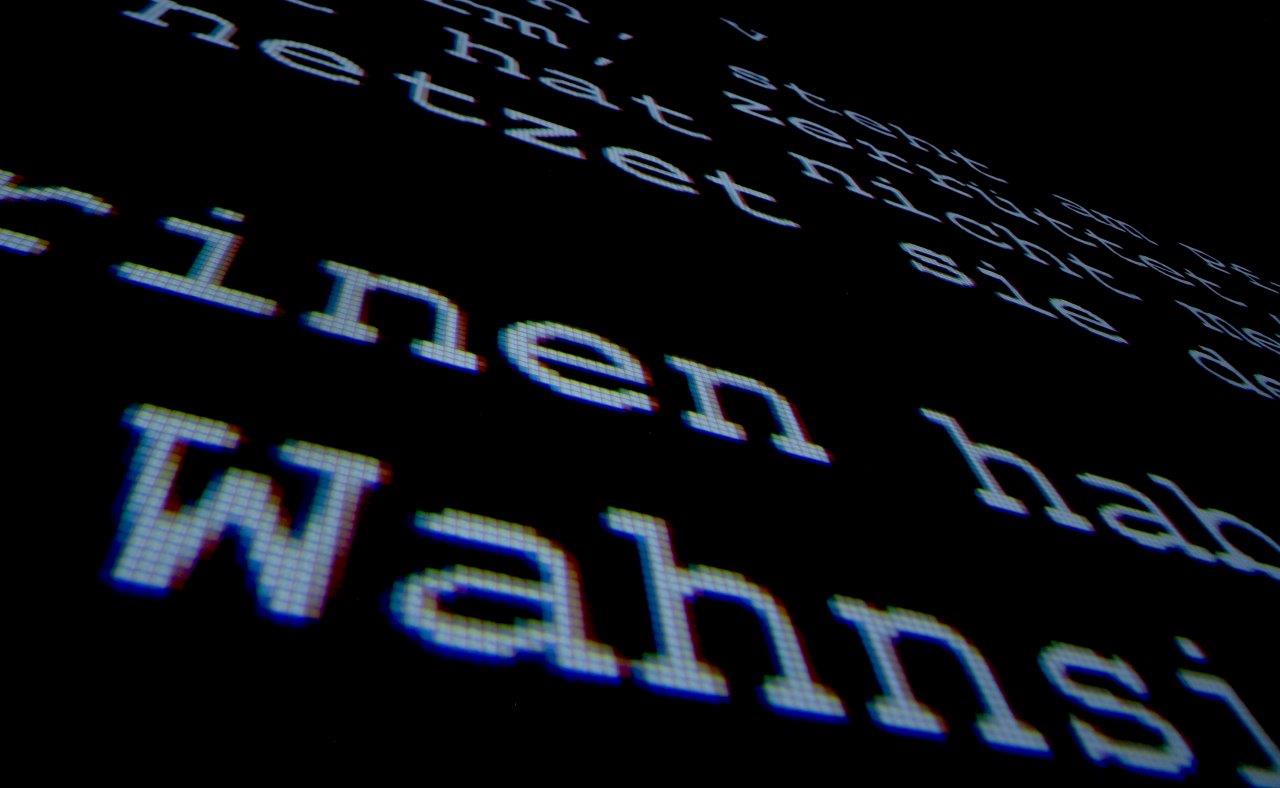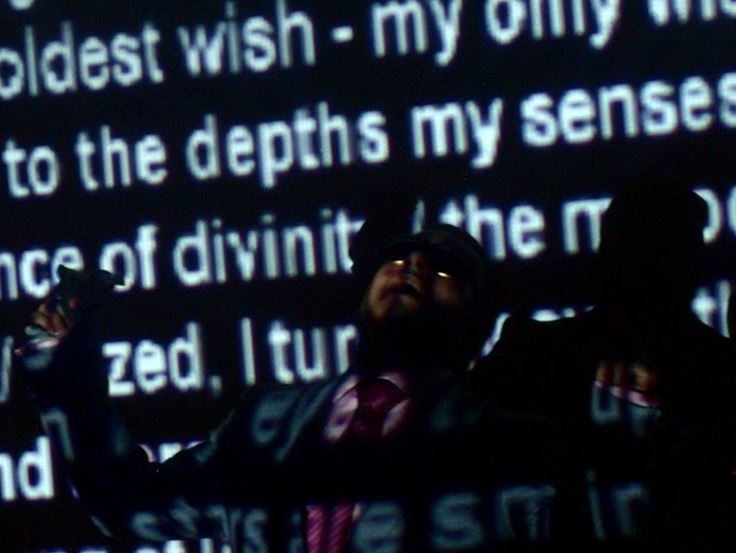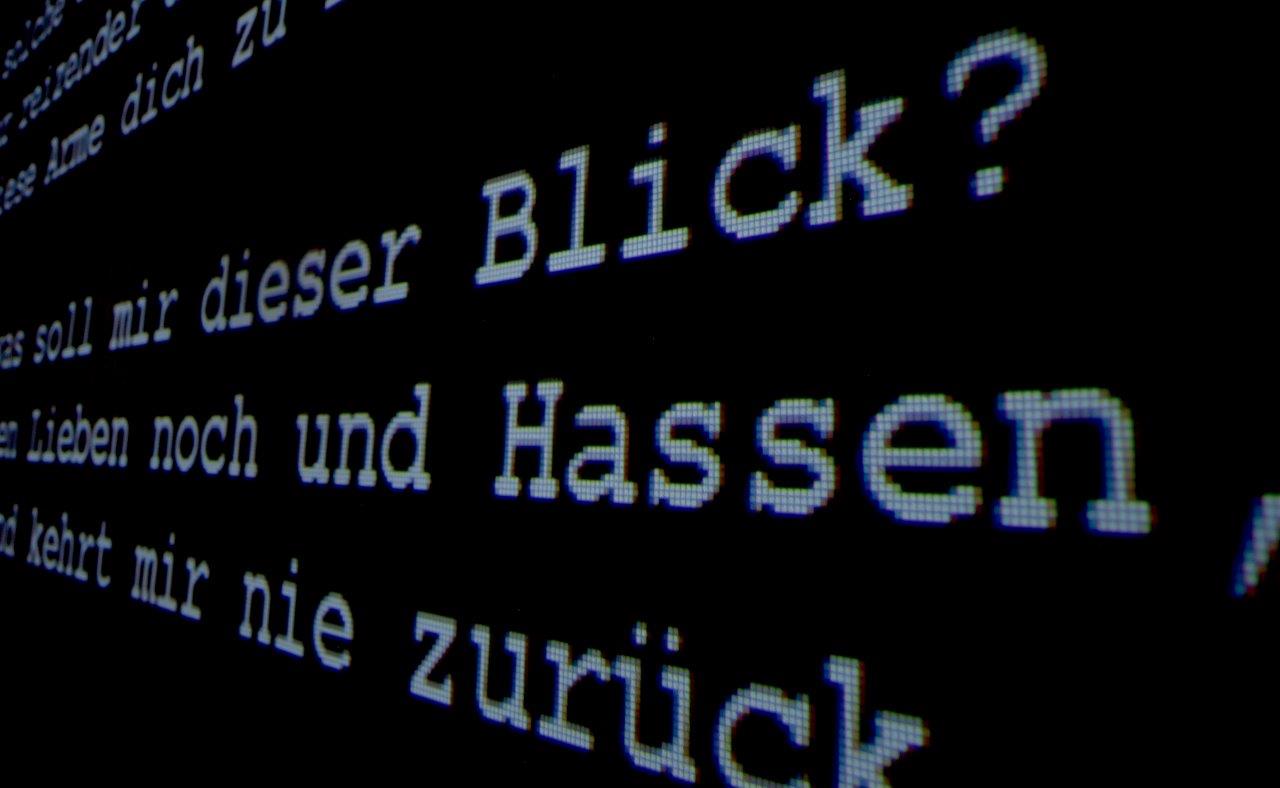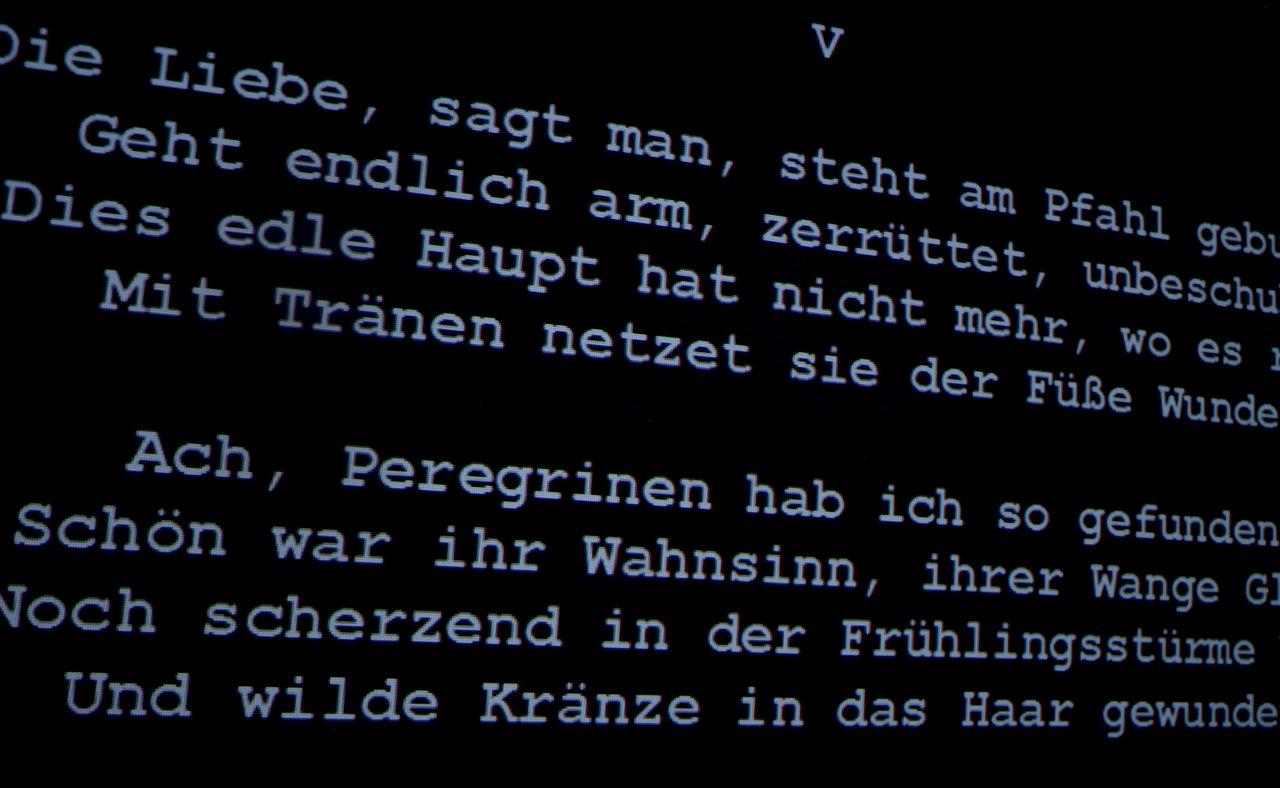 COMPOSERS
Extraordinary diversity describes the composer and multi-instrumentalist Ulrike Mayer-Spohn who plays the recorder (with a focus on contemporary music), as well as historical string instruments (fiddle and baroque violin). She studied composition and audio design with Erik Oña at the Studio of Electronic Music, Academy of Music, Basel, beginning to compose in 2007, and receiving commissions from the festival Forum Valais and the international New Music Days, Shanghai. Her work has been performed by the Stuttgart Vocal soloists, Ensemble Phoenix Basel, Vertigo, DissonArt, L'Arsenale, cool a cappella (1st Prize world choir games 2008) and her own ensemble Ums' n Jip in Switzerland, France, Greece, Italy, Russia, Australia, the USA and China, premiered under the baton of Beat Furrer, Mark Foster, Tsung Yeh, Jürg Henneberger and Filippo Perocco and broadcast by the Swiss radio. She was awarded the 1st Prize at the London Ear Festival Composition Contest in 2016, the 1st Prize at the Walter Ferrato Composition Contest in Savona, Italy in 2017, the 1st Prize at the Weimarer Frühjahrstage für Zeitgenössische Musik Composition Contest in 2017, the 2nd Prize in the composition competition Culturescapes 2010, 2nd Prize in the composition competition at the Bern music festival 2011, the Scholarship Award for 2011 at the Music Village Mount Pelion in Greece and the Call for Scores Award L'Arsenale Treviso, Italy 2011. In the ensemble Ums' n Jip she has undertaken research in the field of musical theater (chamber operas One, Two, Three, Four, Five), live electronic music and sound spacialization. She studied recorder with Ulrike Mauerhofer at the Musikhochschule Karlsruhe, with Conrad Steinmann and Corina Marti at the Schola Cantorum Basel before specializing in contemporary music and studying with Dorothea Winter at the Royal Conservatory in The Hague. From 2009-11 she studied for a specialized master's degree in contemporary performance at the HSM in Basel supervised by Jürg Henneberger, Marcus Weiss and Mike Svoboda and has taken masterclasses with Marion Verbruggen, Peter van Heyghen, Sebastien Marq and Gerd Lünenbürger. She studied baroque violin and viola with Martina Graulich and David Plantier and fiddle with Randal Cook in Basel. Ulrike Mayer-Spohn works with internationally leading composers and annually plays more than 20 world premieres dedicated to her, which she has recorded for the radio as well as VDE Gallo on CD. Together with the Swiss composer and singer Javier Hagen, she established the experimental new music duo Ums `N Jip for voice, recorder and electronics, which, alongside the Ensemble Modern, Intercontemporain and Kronos is one of the most active ensembles worldwide and in 2011 won the prestigious MusiquePro scholarship. Since 1999, Ulrike Mayer-Spohn has also performed as a recorder player, violinist, violist and fiddle player in specialized early music ensembles such as the Amsterdam Barok Compagnie, Freitagsakademie, Collegium Musicum Stuttgart, La Chapelle Ancienne, Musica Poetica, Muscadin and La Morra and has performed in Germany, China, the Netherlands, France, Spain, Italy and Switzerland.
Javier Hagen is one of the most astonishing classical singers of his generation: new music, performance art and Swiss folk music rank equally in his repertoire alongside opera and early music. Hagen was born as Javier-Ignacio Palau-Ribes (JIP) in 1971 in Barcelona and raised on the Mediterranean and in the Valais Alps. He studied classical singing (both tenor and countertenor) in Germany, Italy and Switzerland with Roland Hermann, Alain Billard and Nicolai Gedda, and composition with Heiner Goebbels and Wolfgang Rihm. He studied Lied with Irwin Gage, Hartmut Höll and Ernst Haefliger and early music with Karel van Steenhoven and Kees Boeke. He has a four-octave vocal range. Hagen has worked with world-class composers such as Reimann, Kagel, Rosemann and Eötvös and leading artists from the worlds of concrete poetry and constructive art. Guest appearances have taken him to the modern music festivals in Donaueschingen, Zurich, Geneva, Lucerne, Karlsruhe, Amsterdam, Strasbourg, Bologna, Milan, Prague, New York, Hong Kong, Shanghai, Moscow, St. Petersburg, Adelaide, Riga, Avignon and Berlin. Alongside operatic roles such as Handel's Giulio Cesare, Zsupan (Kalman), Dardanus (Rameau), Stanislaus (Zeller), Bruno (Roesler), Toni (Kalman) and Pappacoda (Strauss), Javier Hagen has premiered more than 200 works, including operas 'à l'air en verre' by Daniel Mouthon 'eismeer' by Christoph Schiller, 'poem ohne held' by Regina Irman, 'esther de racine' by Boris Yoffe, 'The Madman's Diary' by Guo Wenjing, 'Marienglas' by Beat Gysin, 'Les Musiciens de Brème' by Wen Deqing, 'Keyner nit' by Mathias Steinauer, 'Ushba et Tetnuld' by Nicolas Vérin and almost all vocal works by Maria Porten. He has made more than 50 recordings and broadcasts for Swiss, German, French, Czech, Chinese, Mongolian, Spanish, Egyptian, Italian and Latvian radio and television. He won prizes at international contemporary music and composition competitions in 2001, 2004 and 2008 in Basel, Lausanne and Dusseldorf. In 2003, his distorted folk song arrangements "s´sch mr alles 1 Ding" were released on CD on the Swiss label "musiques suisses". His compositions, in particular the vocal works, are performed throughout Europe, Israel, China, Korea, Russia, Australia, North and Central America, by ensembles and conductors including Titus Engel, Ensemble Phoenix, dissonArt, Taller Sonoro, Basler Madrigalisten, Schweizer Jugendchor, Männerstimmen Basel, Philip Bride, Eliana Burki, Amar Quartet. In 2012, a selection of his graphic scores was shown at the prestigious Museum of Modern Art 'haus konstruktiv' in Zurich. At the European Youth Choir Festival 2012, Javier Hagen represented German-speaking Switzerland in the context of 'Swiss Composers meet Europe'. With Ulrike Mayer-Spohn, Hagen formed the experimental new music duo UMS 'N JIP, which, with over 100 concerts annually is one of the most active and prolific contemporary music ensembles around the world and winner of more than 20 awards, among them the prestigious scholarship MusiquePro. Javier Hagen, who speaks 6 languages, also directs the international contemporary music festival Forum Wallis, hosting Stockhausen's famous Helicopter String Quartet with Arditti in 2015. He is called as an expert on experimental music theater for the University of Arts in Bern, President of the Swiss Section of the International Society for Contemporary Music (ISCM Switzerland), of IGNM-VS, as well as a board member of the European Conference of Promoters of New Music ECPNM, Swiss Music Edition and Swissfestivals. He presents guest lectures at universities in Shanghai, Moscow, Adelaide, Thessaloniki, Barcelona, New York, Riga and Hong Kong. He is a jury member at national and international composition and new music competitions (a.o.ISCM World Music Days Young Composers Award, Bohol Int. Choir Competition Philippines) and a member of various committees on behalf of Valais as well as for the inventory of the cultural heritage on behalf of UNESCO. In 2007 he was nominated for "Walliser of the Year." In 2013 he was awarded the Prix Culturel de l'Etat du Valais. In 2017 he has been elected to the Academic Board of the Escuela de Invierno, the FNOBA Contemporary Opera Academy at the Teatro Colon in Buenos Aires.

PRESS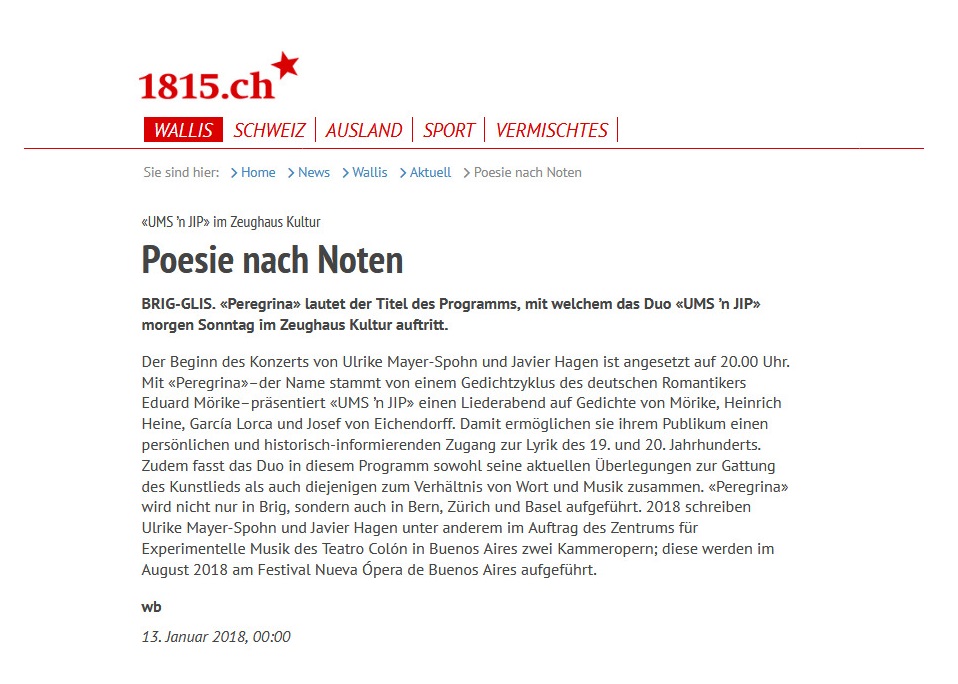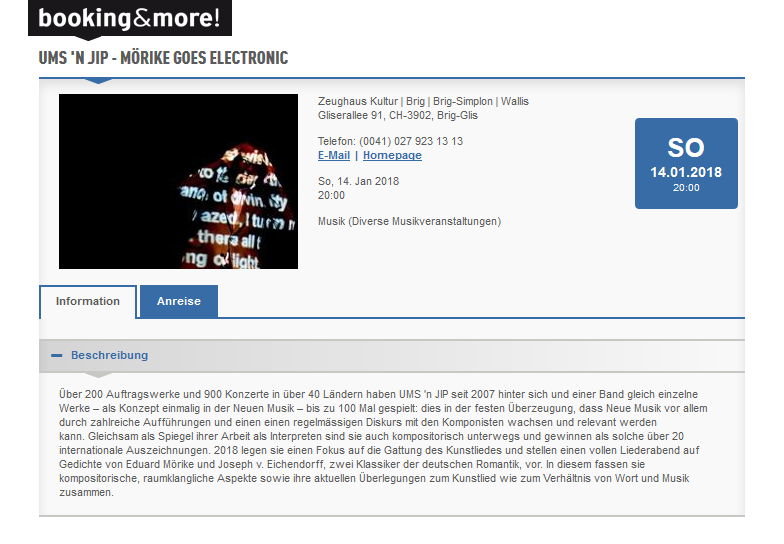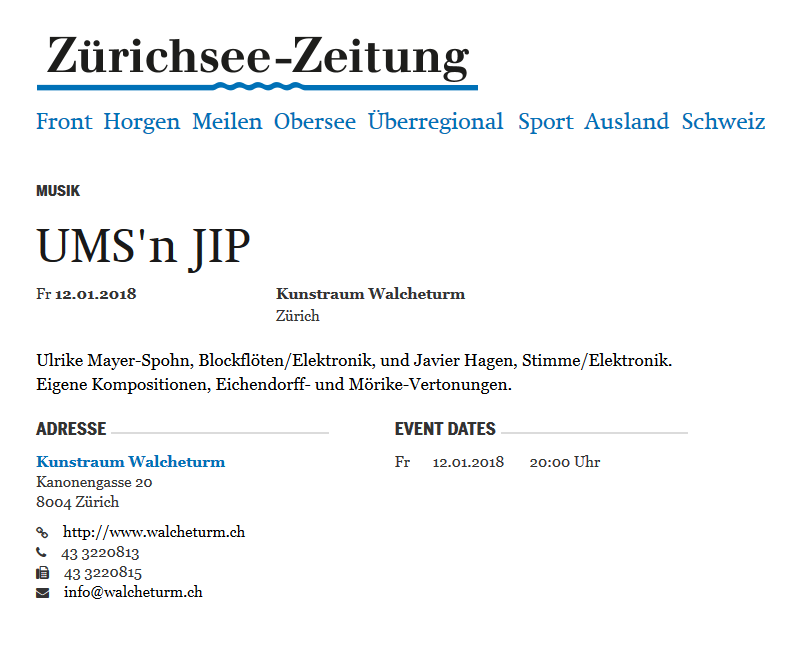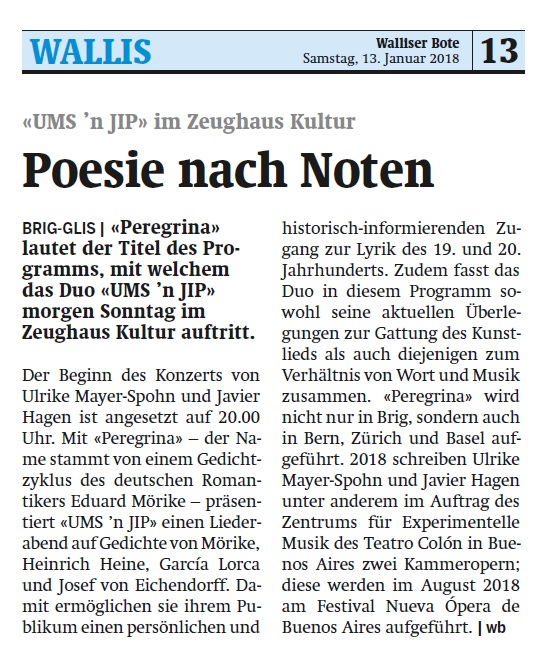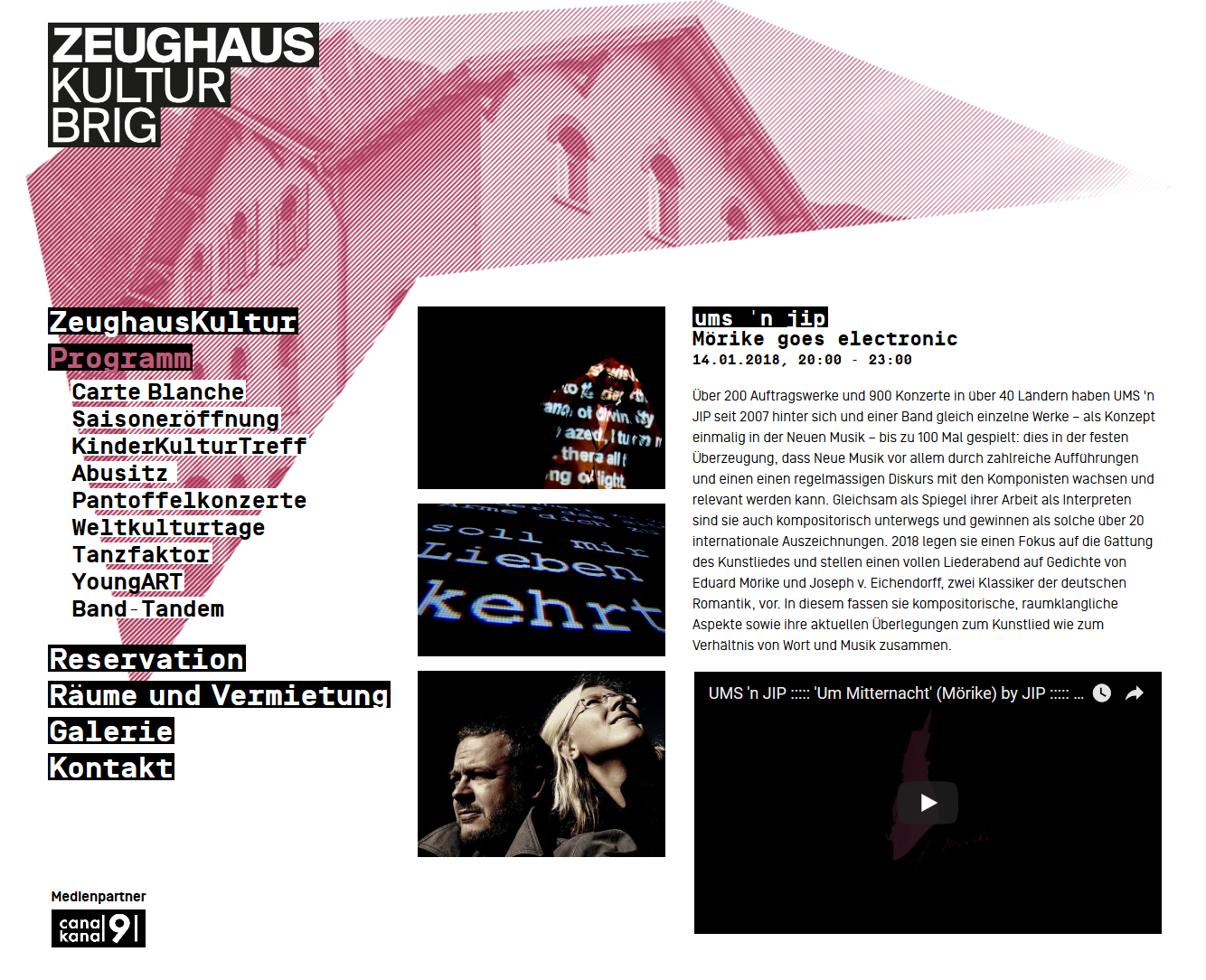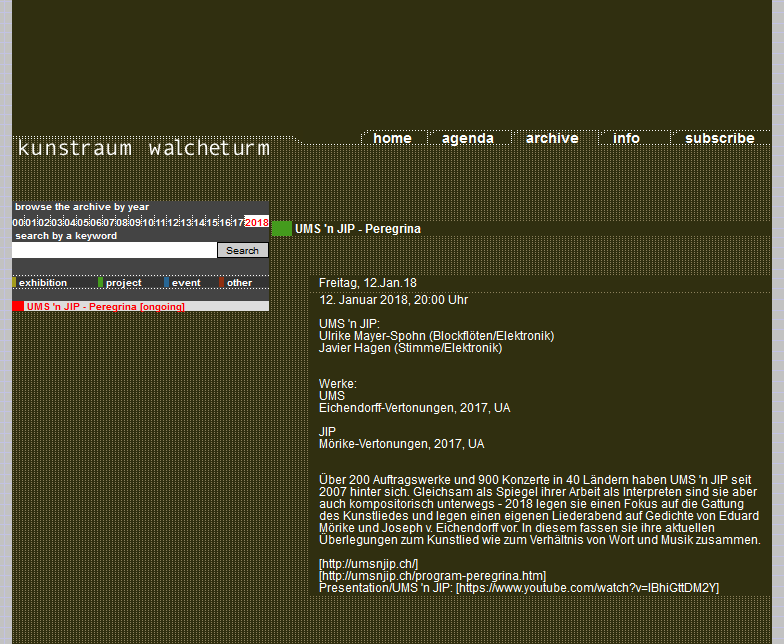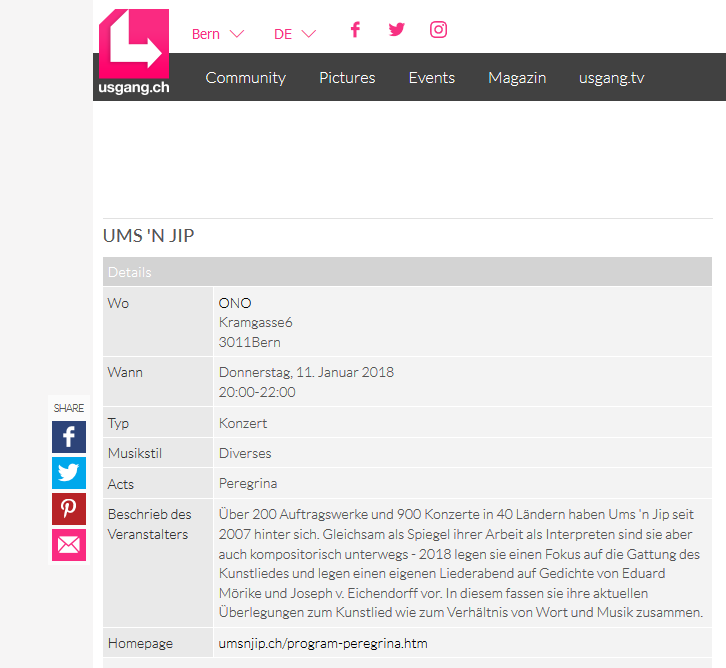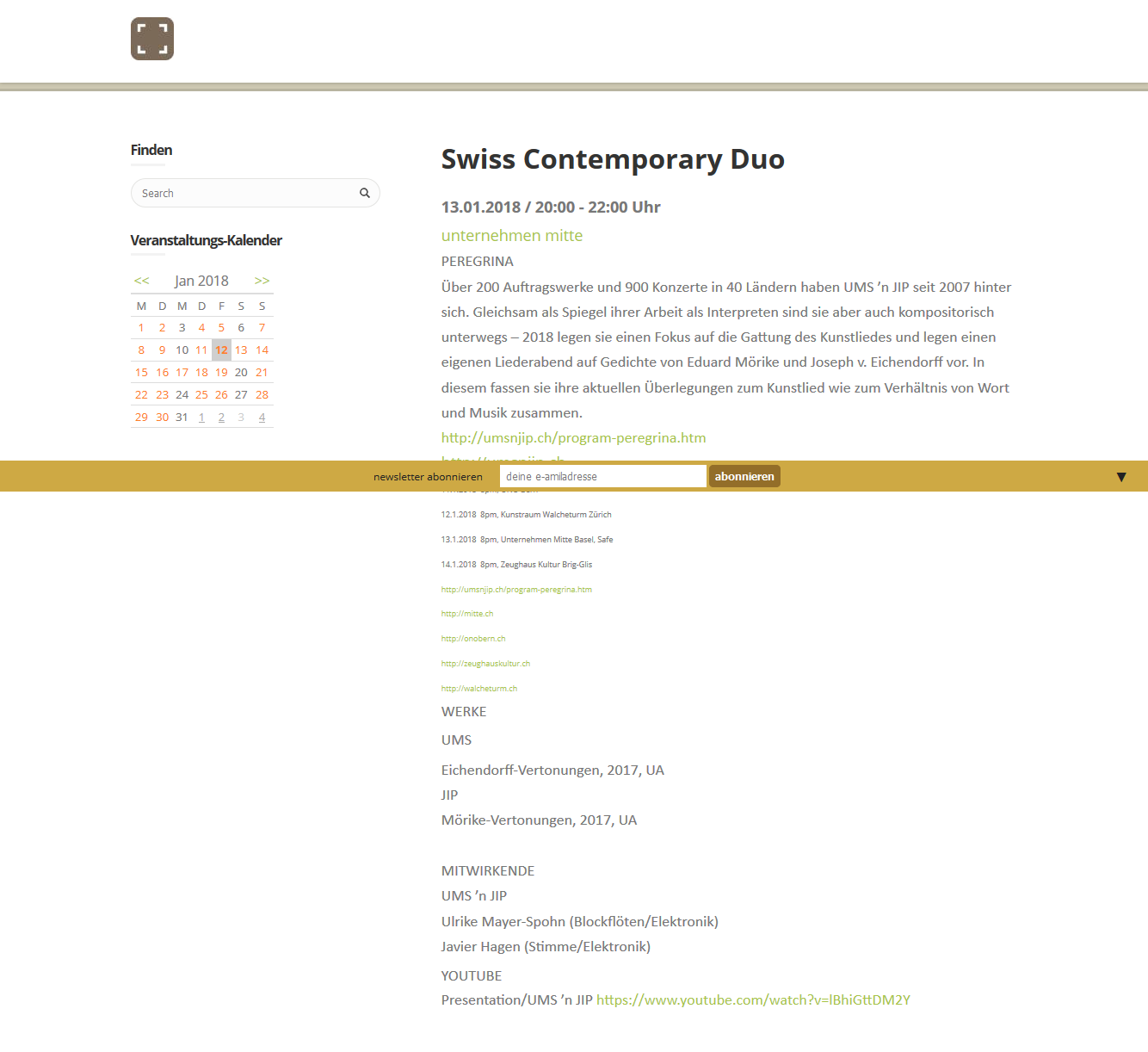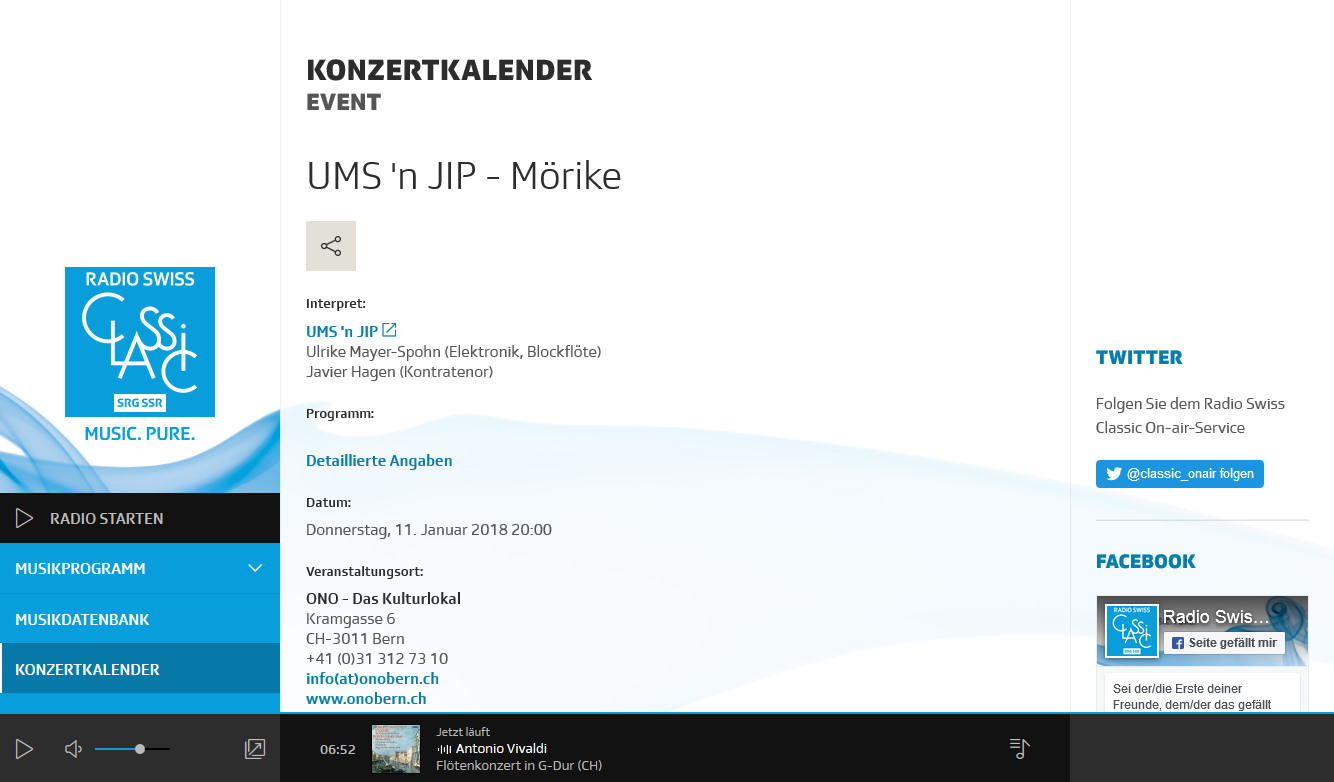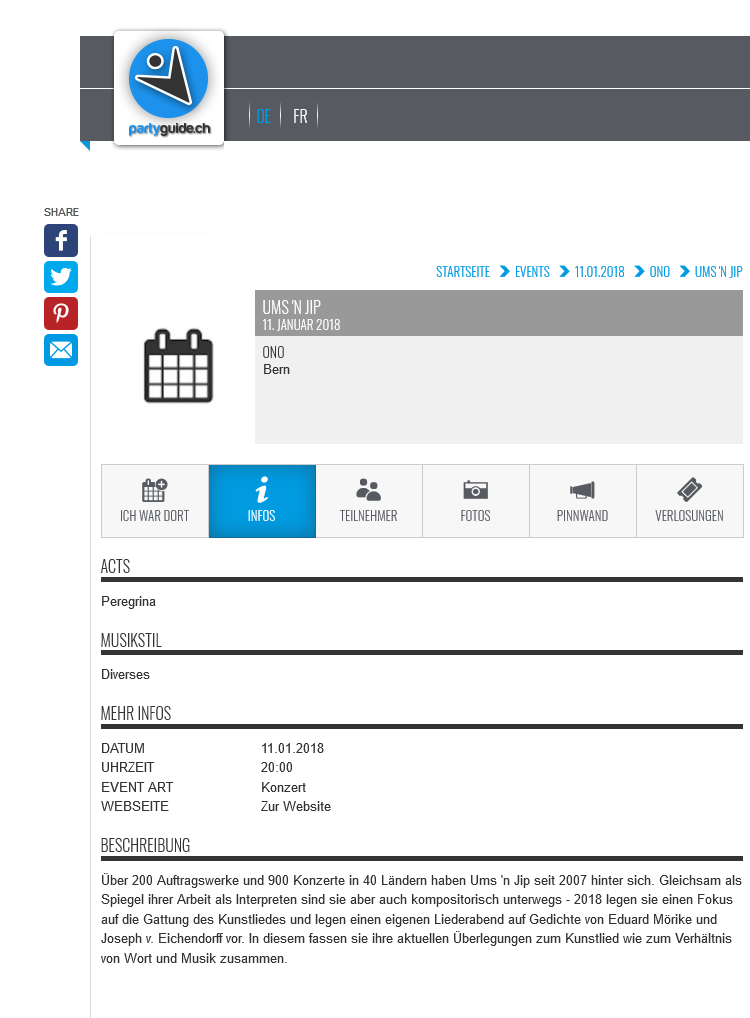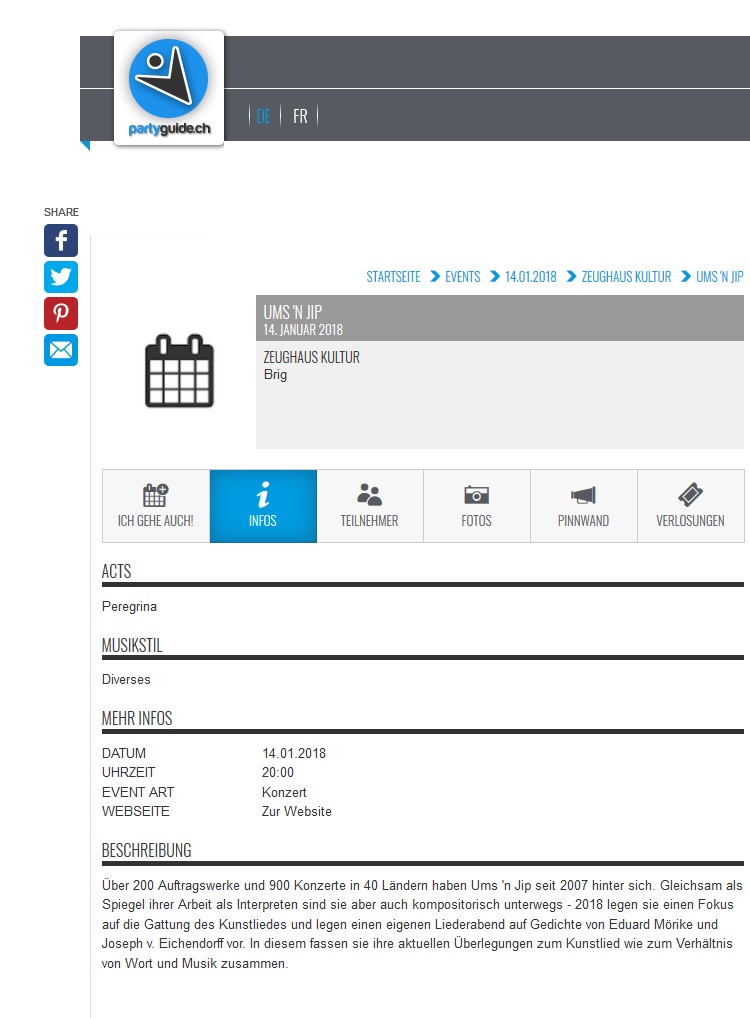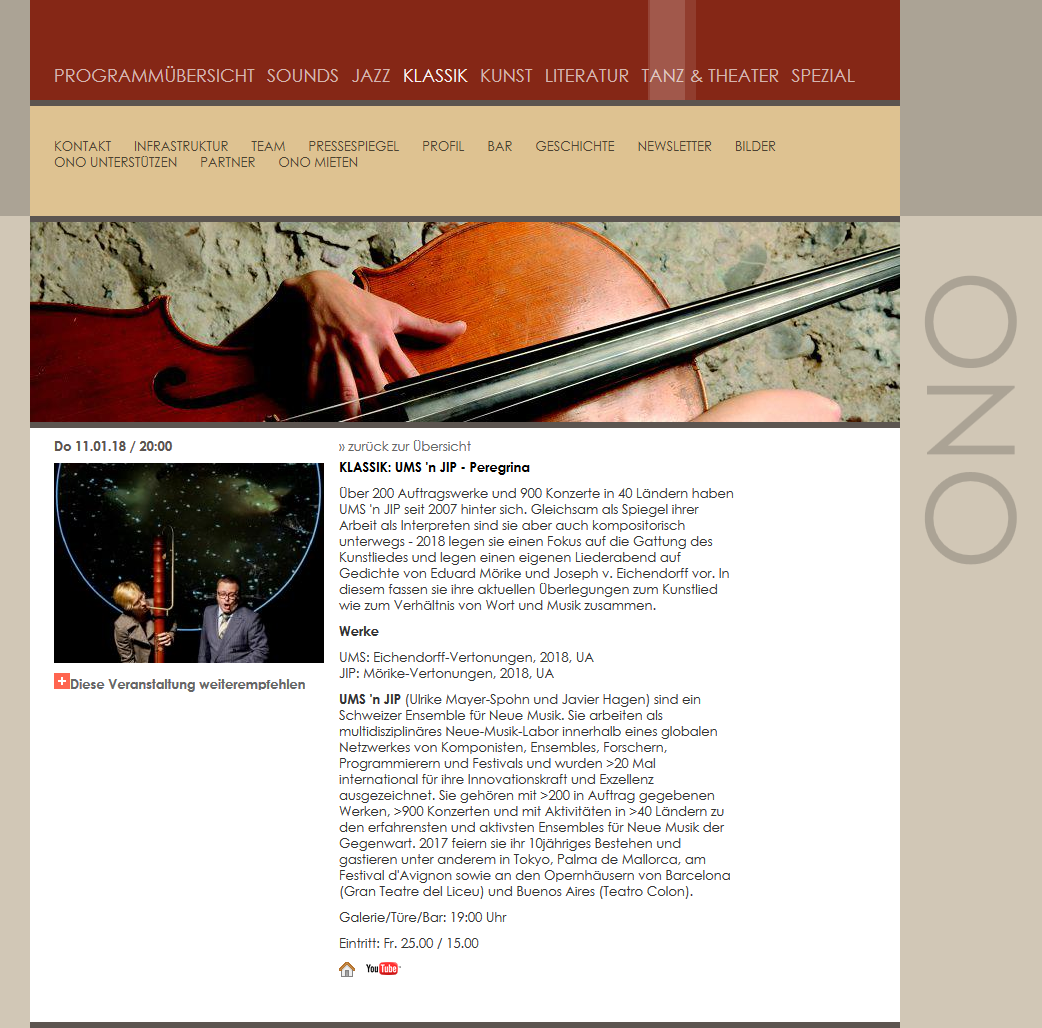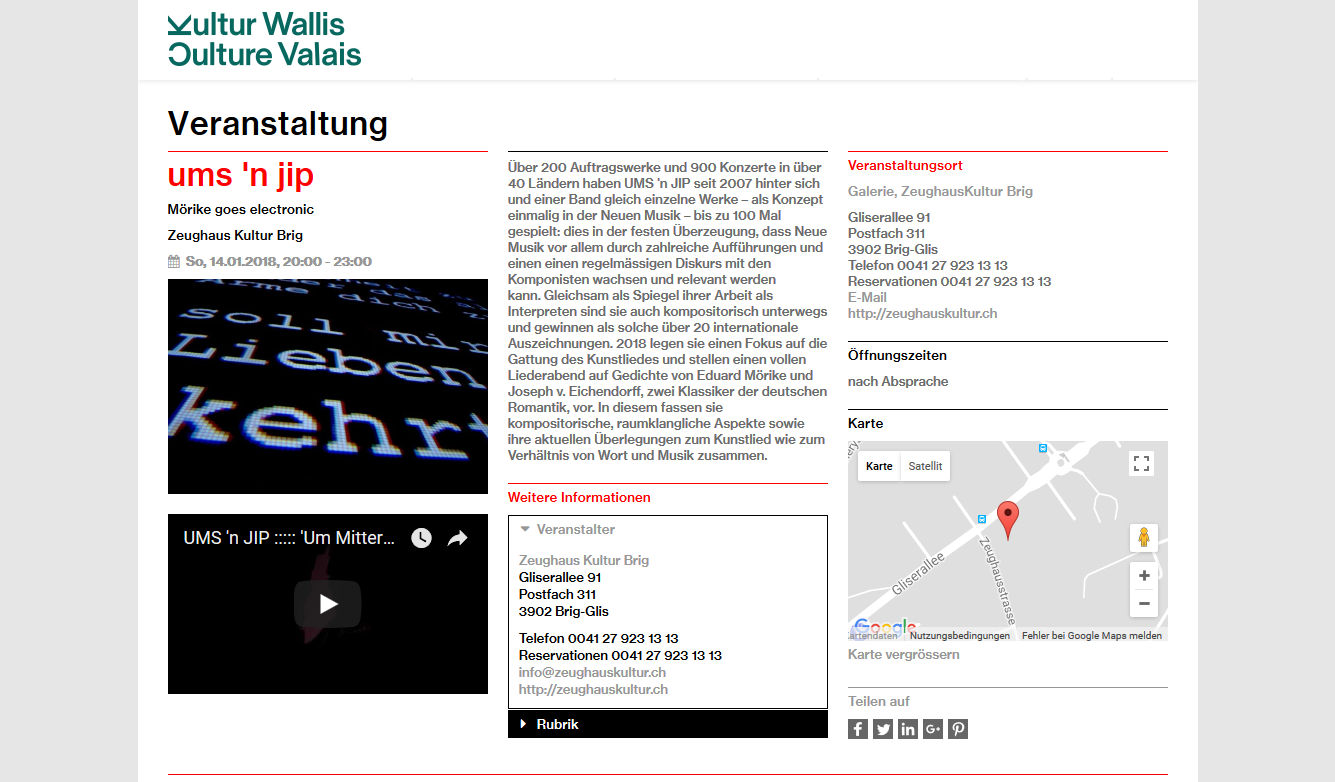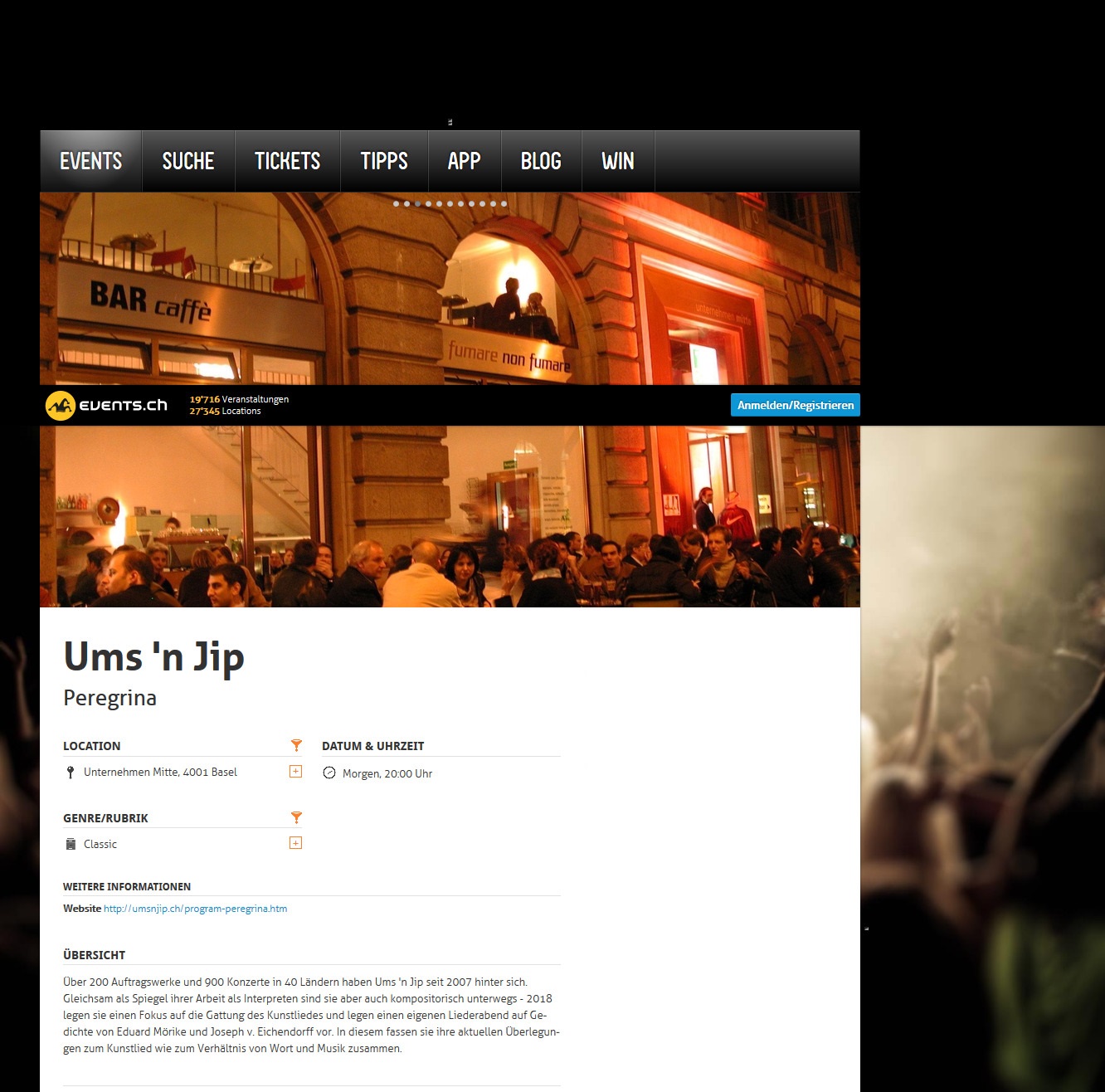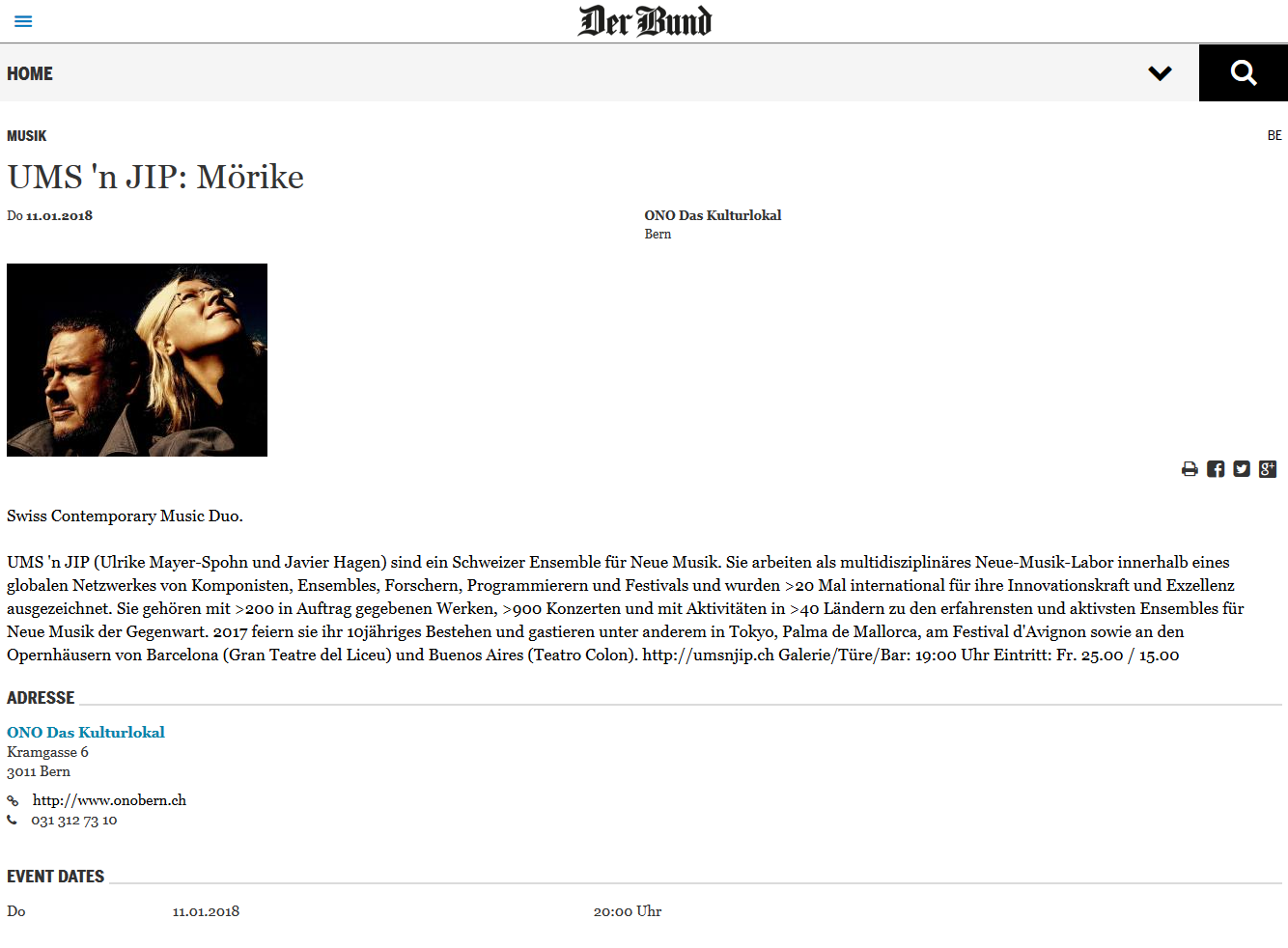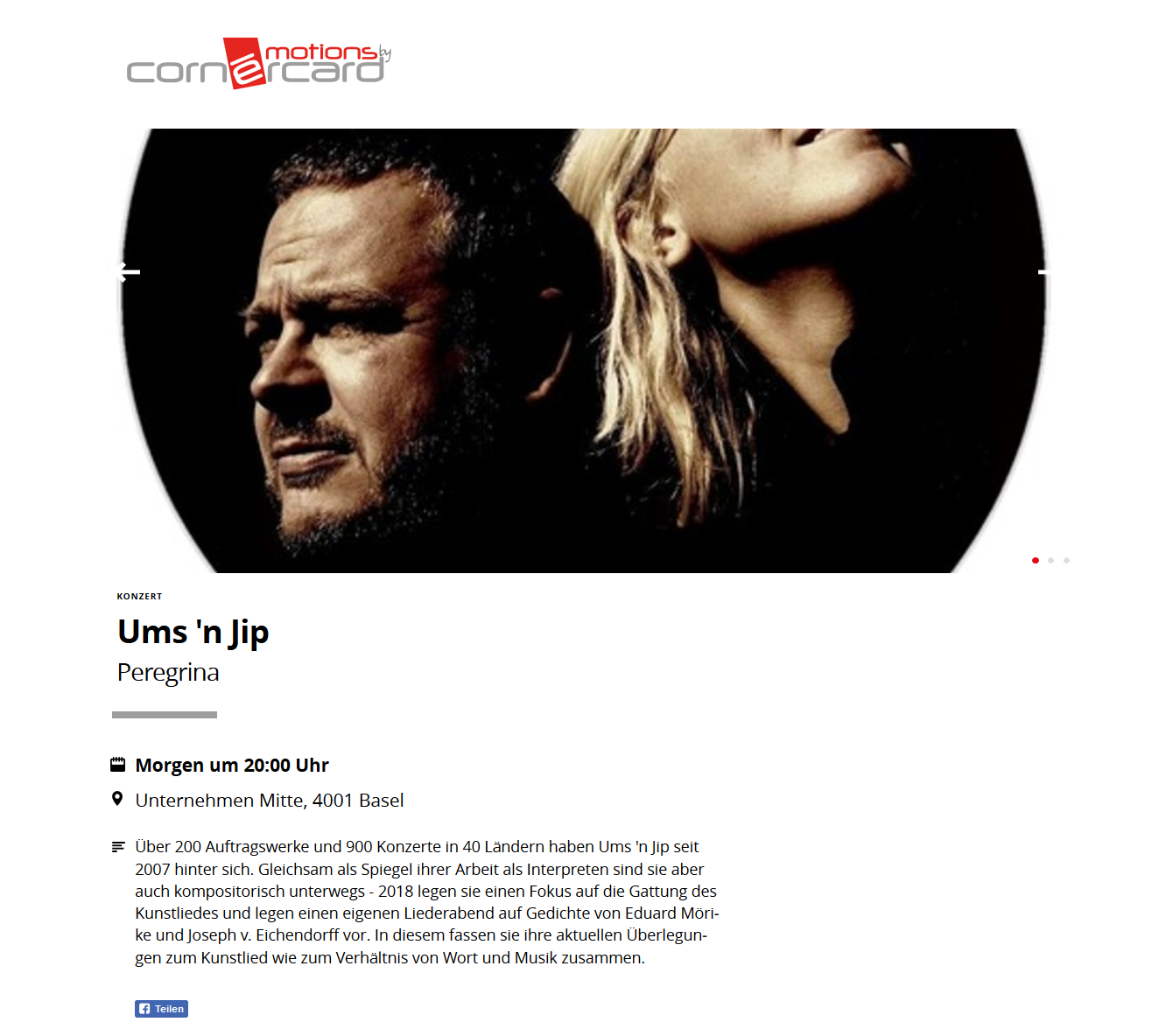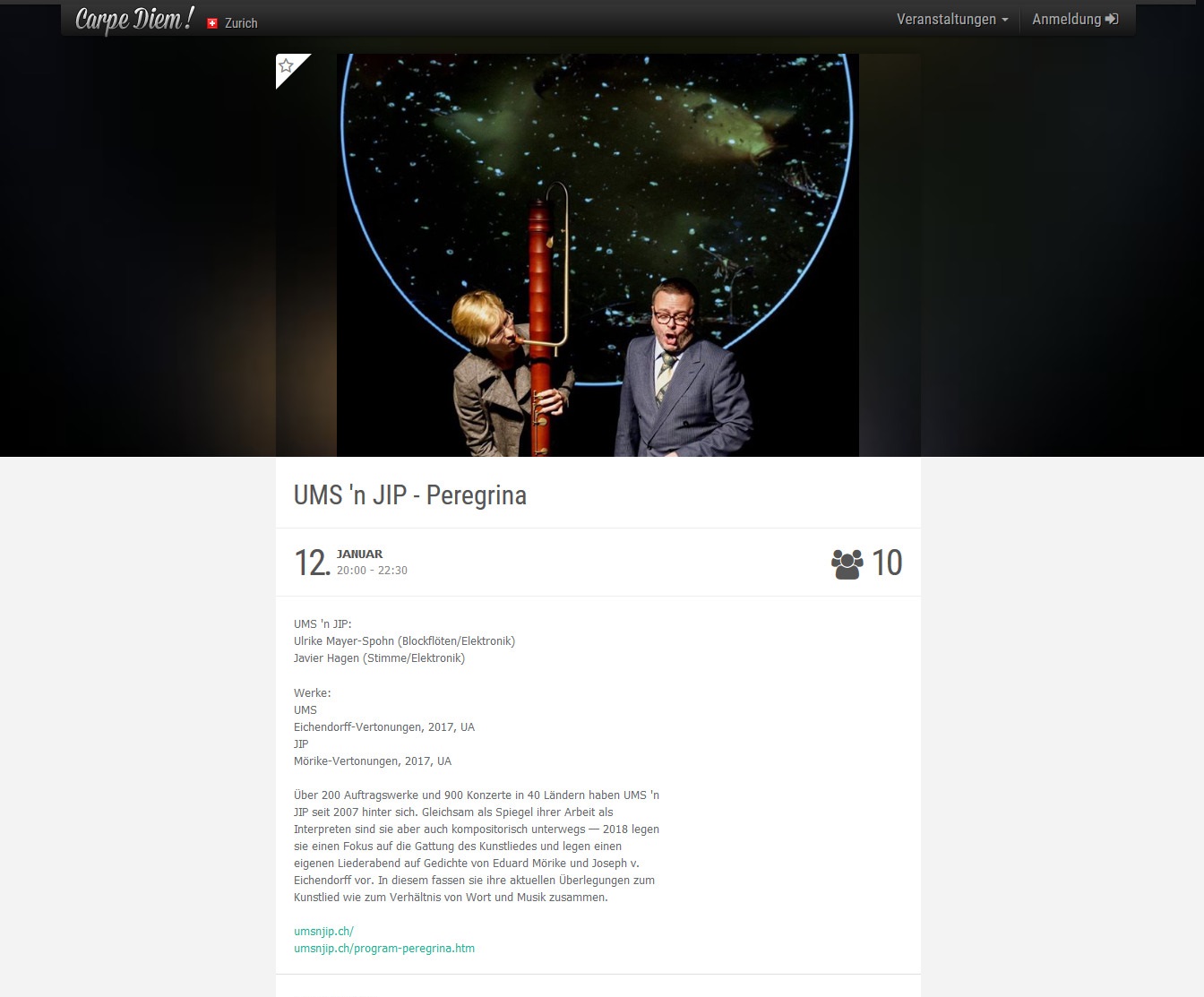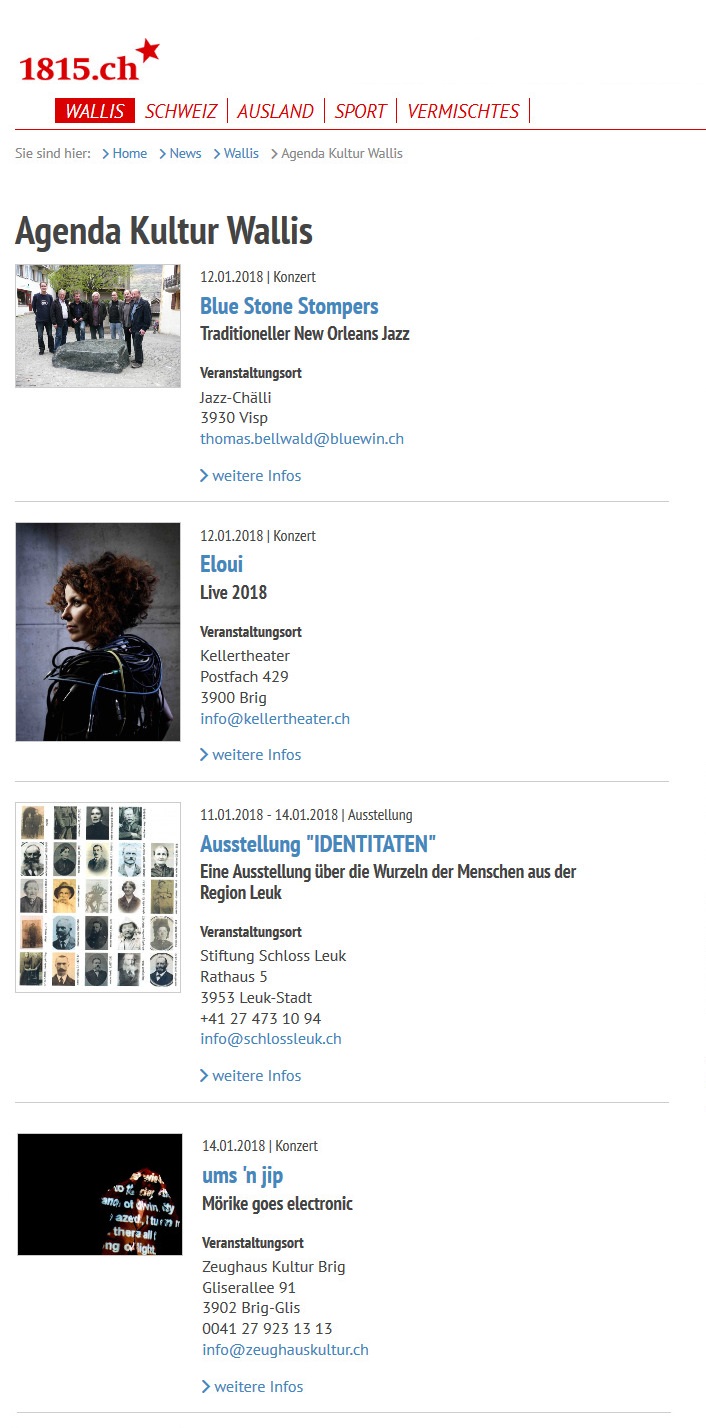 REFERENCES