2018 __ Dark Matter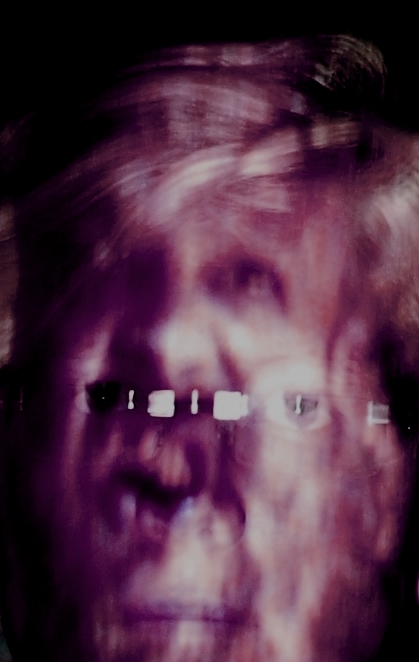 PROGRAMM

Adam Roberts (USA)
Dark Matter (Armantrout), 2016
Christophe Schiess (CH)
Neues Werk, 2018, UA
Maria Porten (CH)
Olive Trees (Osborne), 2018, UA
Virgen del Mar (Osborne), 2018, UA
Paul Clift
Neues Werk, 2017/8, UA
Leonardo Idrobo
Neues Werk, 2018, UA
Luis Codera Puzo
oscillation ou interstice (Gayraud), 2013
Erik Ona
5 Lieder nach Emily Dickinson (Dickinson), 1996/2003
arr. for recorder and male voice, 2018
German Alonso (*1984, Esp)
catulo carmen XVI (Catull), 2013
Guo Wenjing (China)
Peach Blossom (Hai Zi), 2010
UMS (CH)
Heine-Lieder (Heine), 2018, UA
JIP (CH)
aeeio-cdllrr (Garcia Lorca), 2018, UA

IDEE

Dark Matter - ein Liederabend. Dark Matter ist einerseits der Titel eines Liederzyklus des Amerikaners Adam Roberts, welches er im Auftrag von UMS 'n JIP für das Duo komponiert hat, andererseits steht es als Metapher für die im Musikbetrieb allmählich verschwindende Gattung des Kunstliedes, welches in diesem Programm in ungewohnter Besetzung (Stimme, Blockflöte und Elektronik) eine neue Facette und Reflektionsebene erhält: Die Feinheit der vertonten Sprache hallt in der nuancierten und aussergewöhnlich reichen Klangwelt UMS 'n JIP's vielschichtig und plastisch nach. Alle Komponisten zeichnen eine mehrjährige Zusammenarbeit mit UMS 'n JIP aus, vielfach sind es die Folgewerke eines mehrjährigen Prozesses und Austausches, so dass die Werke schon bei der Première über eine aussergewöhnliche Reife verfügen.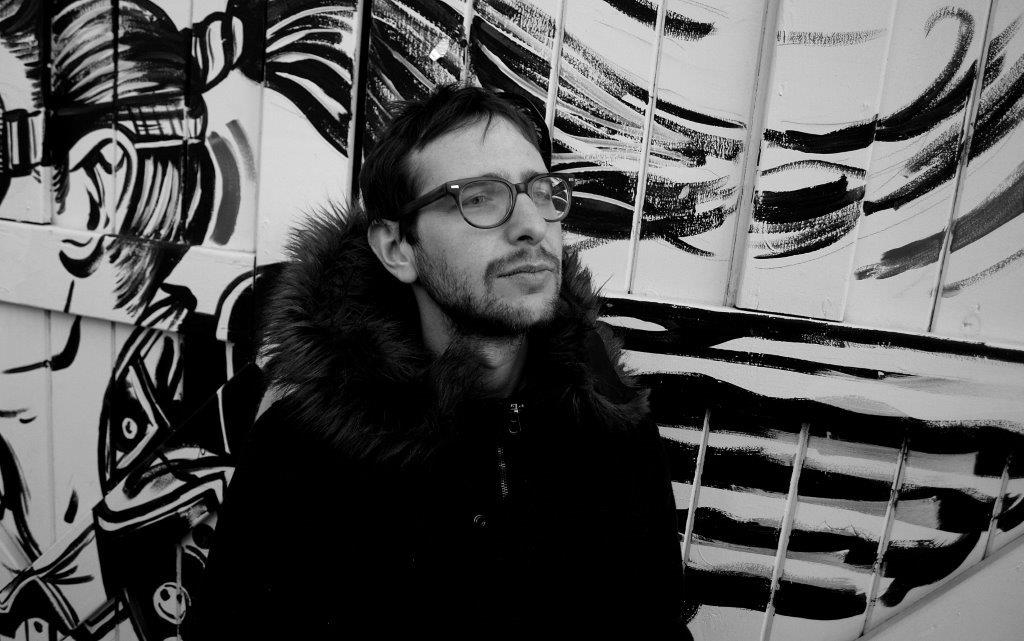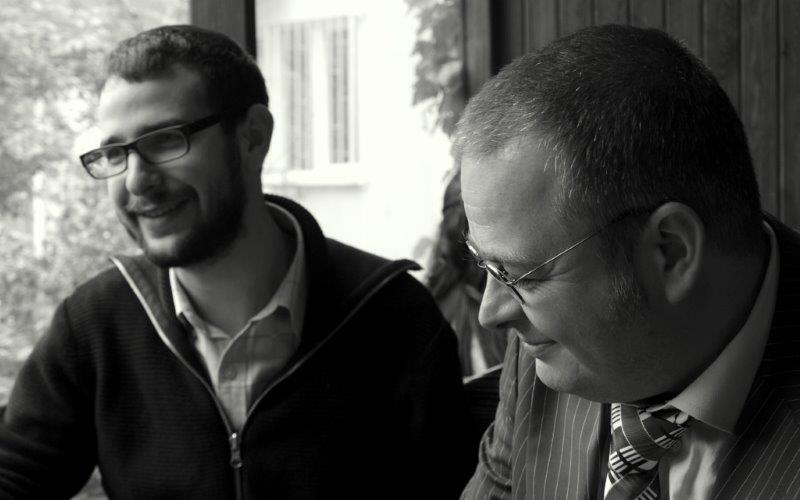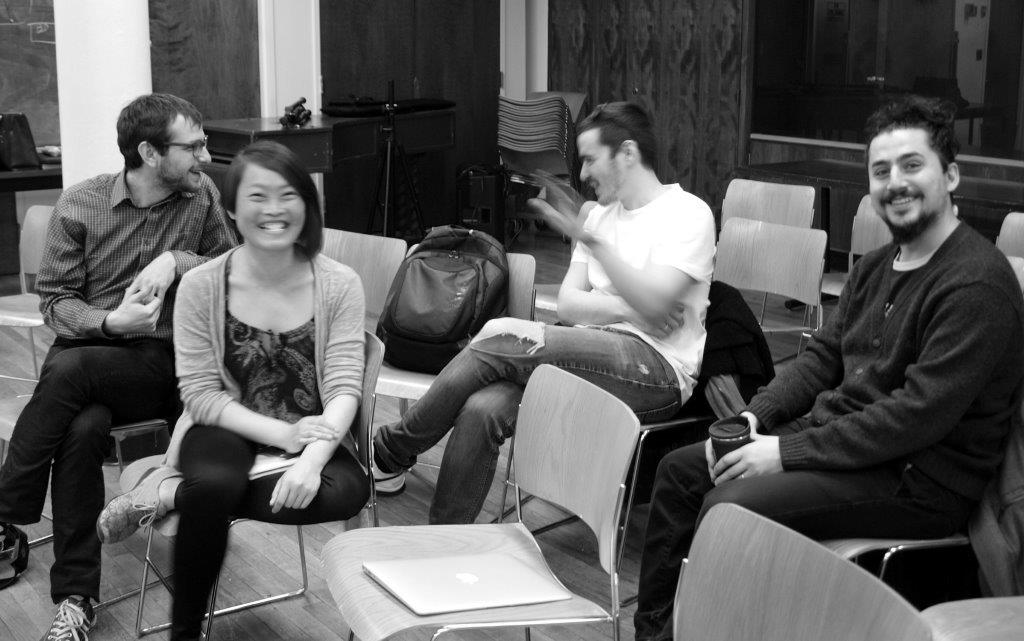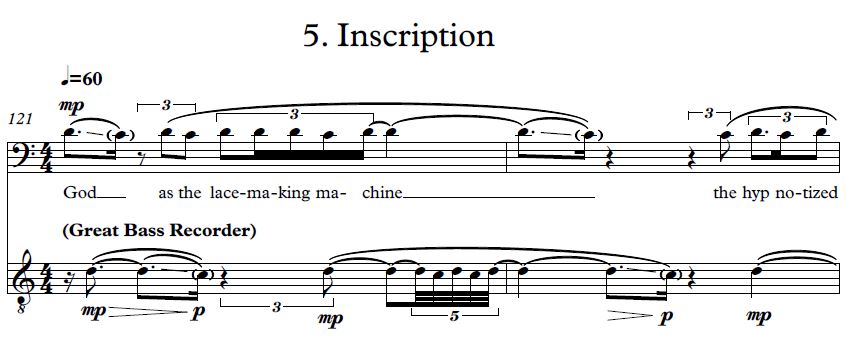 with Adam Roberts (Istanbul 2014, New York 2016)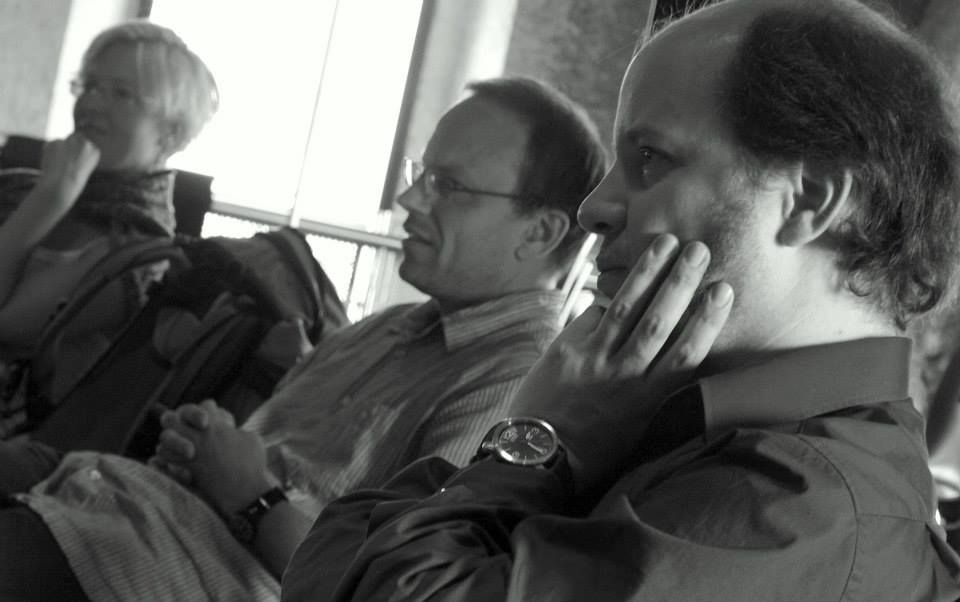 with Christophe Schiess (Leuk 2013)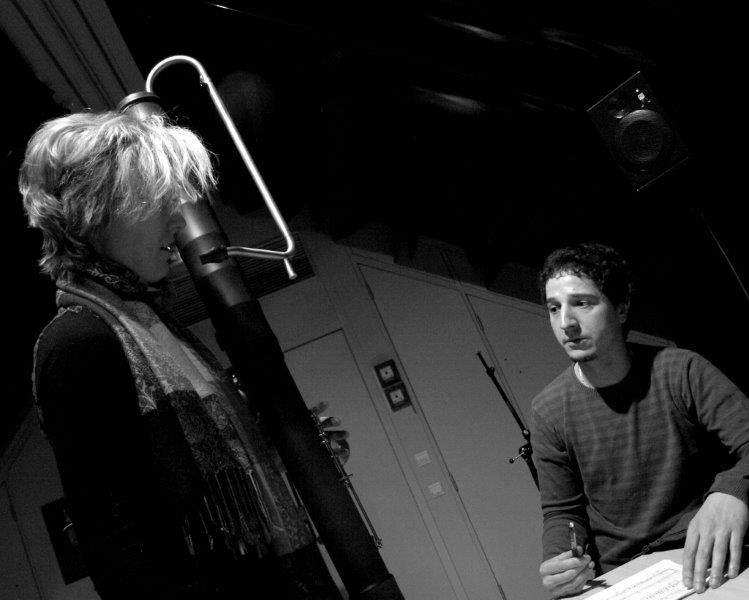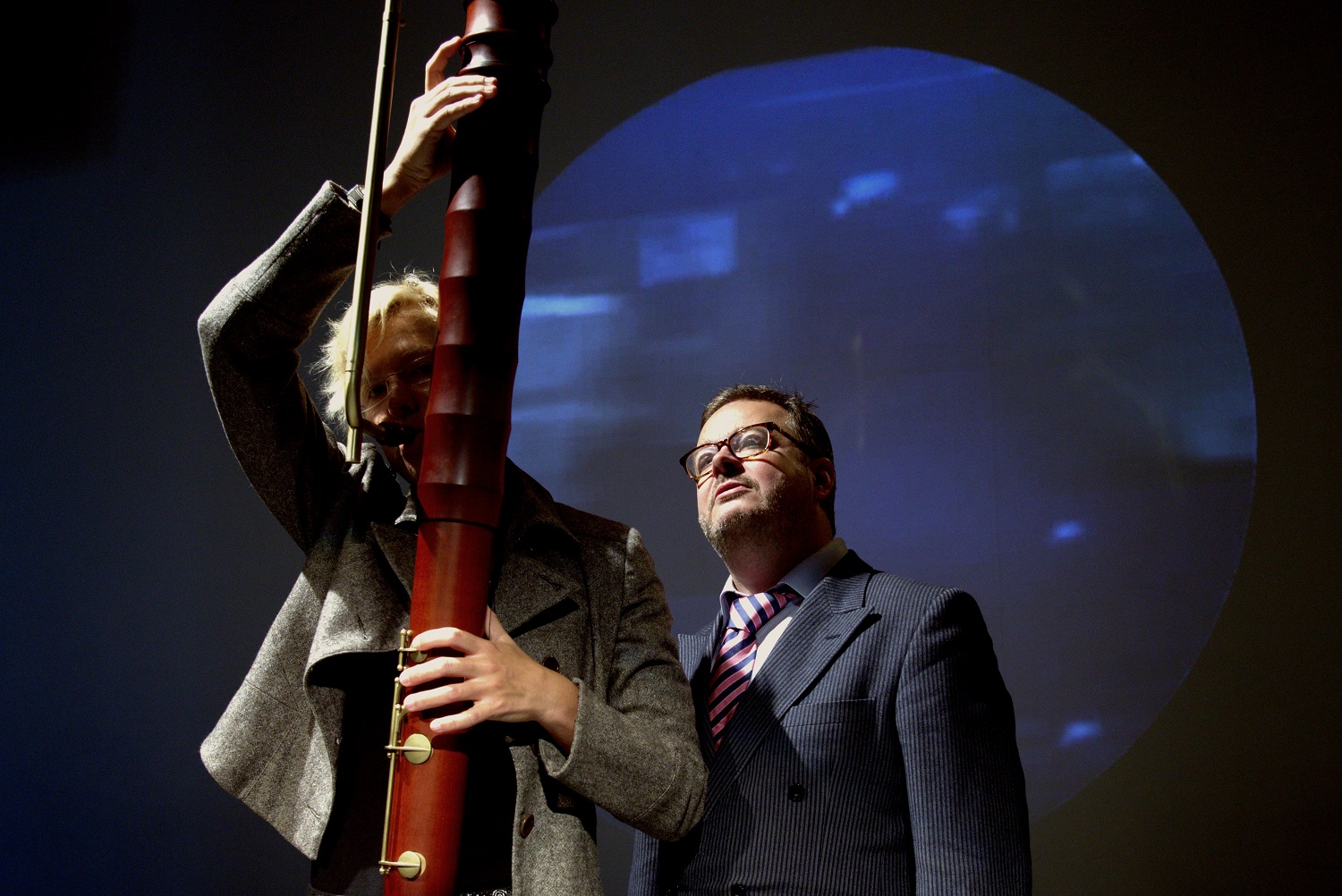 with German Alonso (Paris 2013)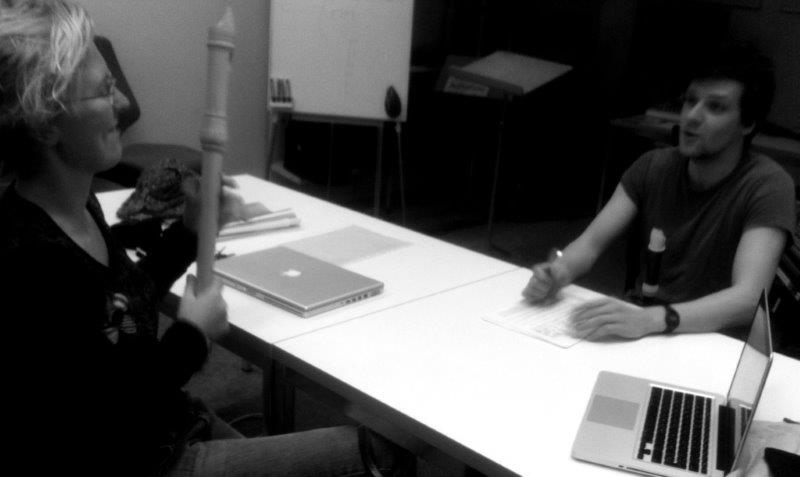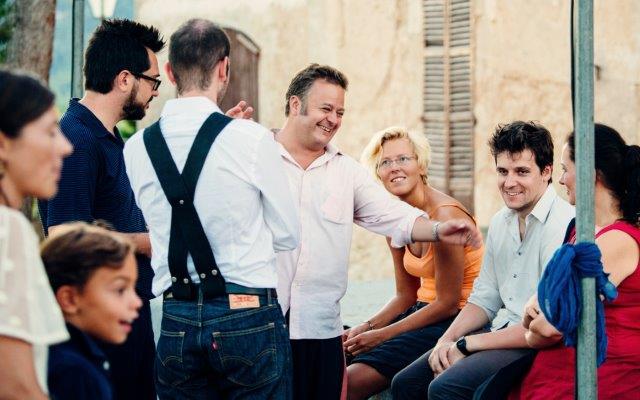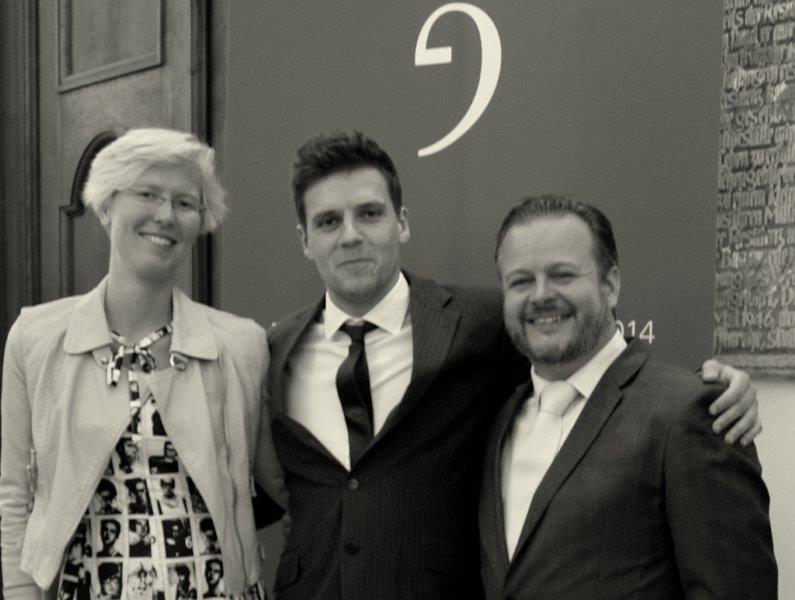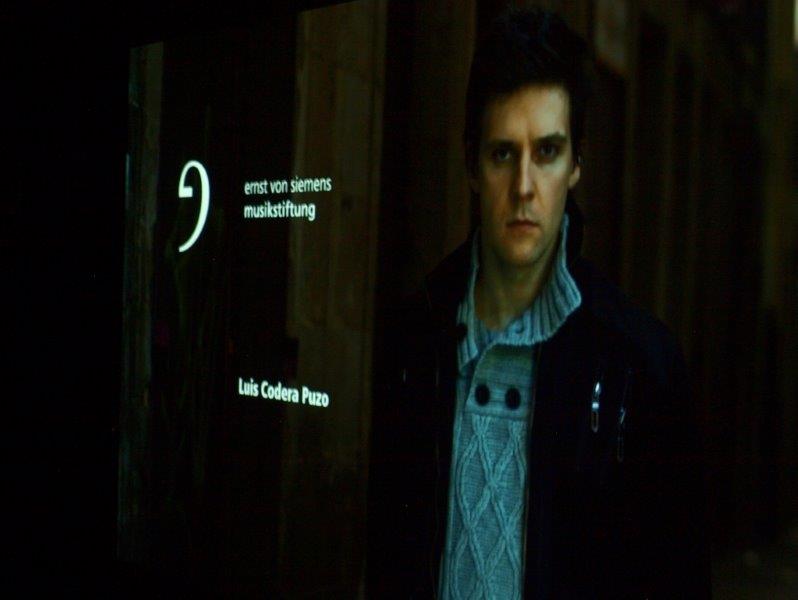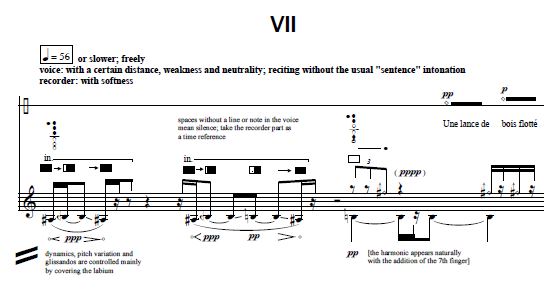 with Luis Codera Puzo (Basel 2012, Palma 2013, München 2014)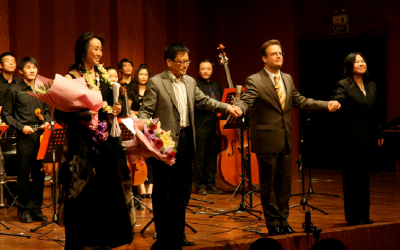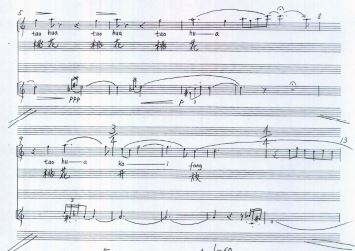 with Guo Wenjing (Shanghai 2009)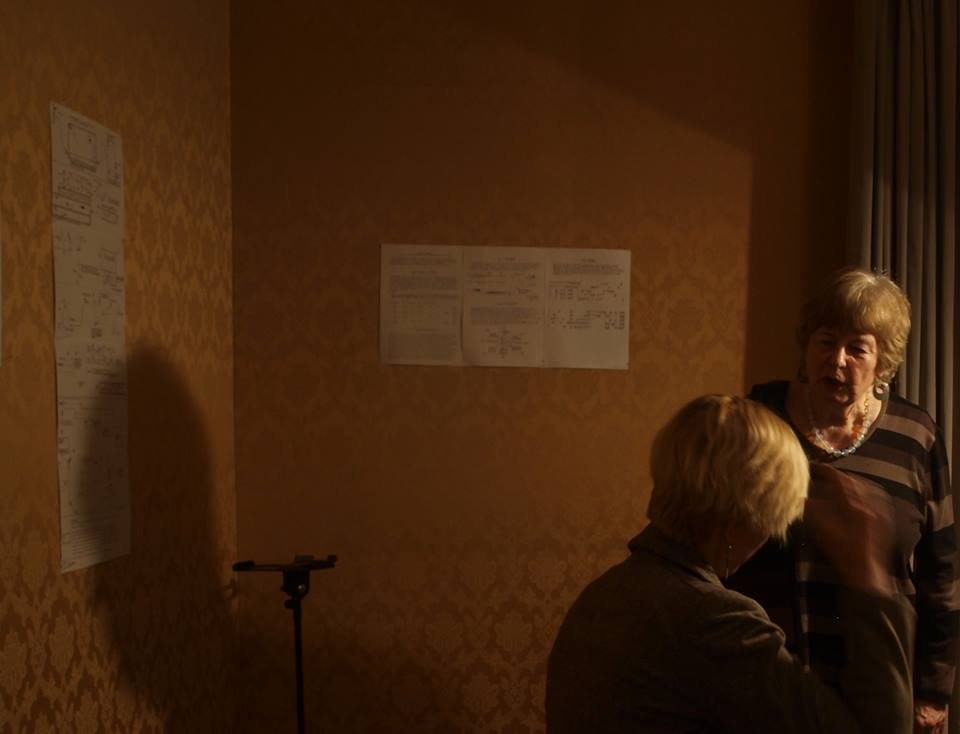 with Maria Porten (Avignon 2010, Winterthur 2017)

VIDEO

BIOGRAPHIEN
Adam Roberts' music has been recently performed by ensembles such as the Arditti Quartet, the JACK Quartet, le Nouvel Ensemble Moderne, the Callithumpian Consort, Earplay, fellows of the Tanglewood Music Center, the Boston Conservatory Wind Ensemble, the Association for the Promotion of New Music, violist Garth Knox, Guerilla Opera, and at festivals such as Wien Modern (Vienna), Tanglewood, the Biennale Musique en Scene (Lyons), and the 2009 ISCM World Music Days (Sweden). Awards for Roberts' music include the Benjamin H. Danks Award from the American Academy of Arts and Letters, an ASCAP Morton Gould Young Composer Award, the Bernard Rogers Prize (Eastman), the New York Bohemians Prize (Harvard), the André Chevillion-Yvonne Bonnaud Prize from the Orléans Piano Competition, the Earplay Donald Aird Award, the Christoph and Stefan Kaske Fellowship from the Wellesley Composers Conference, the Leonard Bernstein Fellowship from the Tanglewood Music Center, the Bldodgett Prize (Harvard) as well as other academic scholarships and awards. Commissions have come from the Callithumpian Consort, the Boston Conservatory Wind Ensemble, pianist Nolan Pearson, the Tanglewood Music Center, Guerilla Opera, and others. Roberts' music has been called "a powerful success," "arresting," and "amazingly lush," (theBoston Musical Intelligencer), "an attractive mix of the familiar and exotic," and "otherworldly" (Boston Classical Review), and "invigorating" with a "persistent melodic urge" (American Academy of Arts and Letters citation). Roberts obtained a Bachelor's degree in composition from the Eastman School of Music in 2003 and his Ph.D. from Harvard University in 2010. Roberts also studied at the University for Music and Performing Arts in Vienna from 2007-2008 on a Harvard University Sheldon Traveling Fellowship. Roberts' primary teachers have included David Liptak, Augusta Read Thomas, Julian Anderson, and Chaya Czernowin, and he has also studied with Steven Stucky, Martin Bresnick, Bernard Rands, Joshua Fineberg, Magnus Lindberg, and Rand Steiger. In addition, Roberts has had lessons and masterclasses with composers such as Brian Ferneyhough, Helmut Lachenmann, John Adams, John Harbison, Lee Hyla, Alvin Lucier, and Jonathan Harvey. Roberts has taught at Harvard University and Istanbul Technical University's Center for Advanced Studies in Music. Roberts' first disc, "Leaf Metal," was released on Tzadik Records in January, 2014.
http://adamrobertscomposer.com/
Christophe Schiess (*1974) a accompli sa scolarité à Reconvilier et à Bienne (maturité scientifique au Gymnase français). Enfant, il prend des cours de flûte à bec, de violon et de piano. Dans son adolescence, des musiciens tels que Martin Christ (composition) et Philippe Krüttli (Gymnase français de Bienne) lui donnent des impulsions déterminantes. En 1998, il reçoit le prix de composition de la commission de musique du canton de Berne pour sa pièce J'ai soif. Suite à des études d'agronomie et après avoir travaillé dans ce domaine, il entame en 2004 des études de pédagogie musicale et de direction chorale au conservatoire de Bâle. Il y travaille notamment la basse continue avec Rudolf Lutz, le chant avec Hans-Jürg Rickenbacher et la direction chorale avec Raphaël Immoos. Depuis 2007, il y étudie la théorie musicale (Roland Moser) et la composition (Georg Friedrich Haas). Il y obtient son Master of Arts en 2011. Depuis quelques années, il consacre toujours plus de temps à la composition - Depuis 2007, Christophe Schiess enseigne au Gymnase français de Bienne. Il a toujours affectionné le chant choral. En 2005 et 2006, il a dirigé le chœur mixte de Nidau, de 2007 à 2010 le chœur paroissial de Nussbaumen (Argovie). Il est à la direction du chœur de chambre Jubilate depuis le printemps 2010.
http://www.christopheschiess.ch/
Germán Alonso was born in Madrid (Spain) in 1984. He studied Guitar and Composition (specialization in Electroacoustic Composition) at the Real Conservatorio Superior de Música de Madrid, obtaining the highest marks. At the same time, he has studied computer-assisted composition, audio synthesis and live electronics with Alberto C. Bernal. Currently he is studying a Master in Musicology in Paris 8 University and a Specialisation Cycle in Composition at the Strasbourg Conservatoire with Mark André. He has attended master classes and courses held by composers Alberto Posadas, Aureliano Cattaneo, Hèctor Parra, José María Sánchez-Verdú, Brian Ferneyhough, Yan Maresz and Luca Francesconi, among others. He has been selected for Domaine Forget's "Musique Nouvelle 2012", "Voix Nouvelles 2011" of the Royaumont Fondation, the "International Composers Pyramid 2011" in Canterbury, the "Contemporary Music Meeting INJUVE" 2011 (Spanish Youth Institute), Cátedra "Manuel de Falla" 2009 and 2010 in Cádiz (Spain) or the European Musical Creation Workshop 2009 and 2010 in Madrid (Spain), among others. His instrumental, mixed and acousmatic works have been played in Spain, France, UK and Mexico in festivals such as Ensems (Valencia, Spain), Festival de Primavera de Yucatán (Mérida, Mexico) or Festival de Música Española (Cádiz, Spain) by ensembles Xasax, Grup Instrumental de València, Sigma Project, Zahir Ensemble, Taller Sonoro, s'ensemble or SequenzaSUR, for instance. He was prizewinner in composition competitions II Seminario Permanente de Composición de Valencia and II Concurso de Composición "Carmelo Bernaola", and finalist in the 8th Composition Competition "Città di Udine". He has been selected in the 2010 edition of the "Laboratorio del espacio" of the Spanish CDMC (Contemporary Music Center). He has received commissions from the Institut Valenciá de la Música, the Cátedra "Manuel de Falla"/Government of Andalusia or the sax quartet S@X21, among others, and scholarships from the "La Caixa" Fondation, the Spanish Government-Ministry of Education or the Association des amis de Royaumont. His scores are published by BabelScores.
Luis Codera Puzo (Barcelona, 1981) divides his time between composition, performance and creation on the modular synthesizer and electric guitar and the direction of several musical projects. He is responsible for the artistic direction and management of the CrossingLines ensemble, the artistic direction of the OUT.SIDE festival, and several pedagogic activities. He was self taught in his early musical education. Later, he studied electric guitar, piano, trombone, percussion, Big Band theory and arrangement in diverse styles including jazz, modern music, classical music or electronic music. Gradually, he focused on composition, studying with Agustí Charles and Wolfgang Rihm; and taking several master classes, amongst which lessons with Pierluigi Billone were especially noteworthy. An important aspect of his education is the exhaustive work with musicians performing his music. Groups such as CrossingLines, Klangforum Wien, the ensemble recherche, the Ensemble Modern, the Ensemble intercontemporain, Camerata Variabile Basel, Orchestre Nationale de Lorraine, UMS 'n JIP, the Minguet Quartett, and the TEMA ensemble. In 2014, Col legno recorded a monographic CD of Luis Codera Puzo, with the ensemble recherche, the Ensemble Modern, the UMS 'n JIP duo and the CrossingLines ensemble. He has received grants from the Catalonia Arts National Board, the culture department of the Generalitat de Catalunya, the Deutscher Akademischer Austausch Dienst, the Hoepfner foundation, the Christoph-und-Stephan-Kaske-Stiftung foundation and the French Ministry for Culture. He has won the XIX Composition Award from Colegio de España y del INAEM, and the INJUVE 2011 Composition Award. In 2014, he was one of the winners of the Ernst von Siemens Foundation Composition Award. He is the founder, artistic director, manager, electric guitar and modular synth performer of the CrossingLines ensemble, a group that has emerged as one of the main forces of change on the Barcelona new music scene. He is the director and founder of the OUT.SIDE festival, a musical season which presents new music in various art galleries around Catalonia. He is Composition teacher at the Superior del Taller de Músics and also manages a workshop for composition and instrumentation with CrossingLines in the Escola Superior de Música de Catalunya (ESMUC). In addition to this, he holds regular conferences and talks on his work for various pedagogical courses and schools of music such as the Conservatori del Liceu or the Curso Internacional de Composición If-bmp.
Maria Porten. Geb.1939 in Neuss, Deutschland; Studium der Schulmusik, Germanistik und Philosophie in Köln; Musikwissenschaft und Dissertation bei Kurt von Fischer, Zürich (Zum Problem der Form bei Debussy, 1972); Lehraufträge an verschiedenen Schulen in Deutschland, USA, Zürich; seit 1985 Schweizerin. Ab 1995 eigene Kompositionen (privates Studium bei Daniel Mouthon und Werner Bärtschi). In ihren Konzertprojekten engagierte Maria Porten sich für aktuelle Problematik: z.B. Im Zeichen der Schildkröte, 2003, gegen den Irak-Krieg; in Advent der Tiere, 2004, gegen Massentierhaltungen; in 11.Juli 1995 protestierte sie gegen die ethnischen Säuberungen in Srebrenica; das Projekt Ferne Schritte. Nähe suchte und fand eine Begegnung mit fremden Kulturen, hier speziell Japan. In all diesen Unternehmungen war Javier Hagen ihr wichtiger Co-Komponist. 2006 wurde sie mit dem Preis der Vontobel Stiftung für Kreatives Alter ausgezeichnet. 2008 entstand die Porträt CD Es war einst ein Paradies. Maria Portens bisher erfolgreichstes Werk lebelight entstand auf Texte von Ivar Breitenmoser und verdankt seine Beliebtheit der musikalisch mitreißenden Interpretation des Duos ums n' jip. 2009 erhielt Maria Porten von der Gesellschaft Rezital einen Kompositionsauftrag. In der Zusammenarbeit mit dem Lyriker Walter Studer entstand Zauber-Frauen-Zauber, das 2010 im Rahmen des Konzertes NeueneuemusiK zusammen mit pong-ping, der neuesten Arbeit von Werner Bärtschi, zur Aufführung gelangt. Ebenfalls zusammen mit Walter Studer komponierte sie & Männer, das nach seiner Uraufführung im privaten Rahmen 2011 zum ersten Mal öffentlich vorgeführt wird. Für März 2011 ist Stadtjespräch nach plattdeutschen Texten von Ludwig Soumagne und Gedichten aus Paroles von Jacques Prévert zur Uraufführung bereit. Im Herbst 2010 wurde auf Anregung von Maria Porten in Zürich der Verein für inszenierte Konzerte gegründet.
Guo Wenjing was born in 1956 in Chongqing, an ancient city of China's mountainous Sichuan province, and the resulting combination of urban tension and regional folklore in his formative years has fused together into a highly distinctive compositional voice. In 1978, Guo was one of a hundred students admitted out of 17,000 applicants to Beijing's reopened Central Conservatory of Music. Unlike many colleagues from this acclaimed class (Tan Dun, Chen Yi, Zhou Long), Guo remained in China after graduation except for a short stay in New York (on an Asian Cultural Council grant) and has spent little time outside his home country. Guo's prolific output includes the internationally acclaimed chamber operas WolfCubVillage (1994) and Night Banquet (1997-98/2001). The former, based on Lu Xun's Diary of a Madman, was premiered at the Holland Festival, and after a subsequent performance in Paris, Le Monde compared his "masterpiece of madness" to Berg's Wozzeck and Shostakovich's The Nose. Night Banquet, inspired by a painting about the Song dynasty court official Han Xizai, was first produced at the Almeida Theatre (London) and the Hong Kong Arts Festival. A subsequent production, premiered at the Paris Autumn Festival, has also appeared at the Berlin, Lincoln Center, and Perth International Arts festivals. In October 2003, both operas received their Chinese premiere at the 6th Beijing Music Festival, directed by Lin Zhaohua of the Beijing People's Art Theatre. Guo's recent chamber opera output include Mu Guiying (2003) and Hua Mulan (2004), new Beijing operas directed by Li Liuyi that premiered at the Beijing Capitol Theatre, and Fengyiting (2004), written for Beijing opera tenor and Sichuan opera soprano, premiered in the Concertgebouw in Amsterdam. Critics from many countries have responded to Guo's "unparalleled musical beauty and dramatic power" (Le Monde), and found his work "pungent and vivid" (The Guardian), "uninhibited and pure" (Het Parool) and "subtle and unusual" (Frankfurter Allgemeine Zeitung), with the composer "showing his credentials as a man of the theatre" (Financial Times) with "a highly original sense of operatic possibility" (The Independent). Guo's music first became known in the West in 1983, when his Suspended Ancient Coffins on the Cliffs on Sichuan premiered in Berkeley, California. The piece clearly salutes Bartok, highlighting two solo pianos with a battery of percussion instruments, but the strong imprint of Guo's own Sichuanese roots is unmistakable in the orchestral writing. Shu Dao Nan ["Hard are the ways of Sichuan"] (1987), a symphonic poem with voices, is a setting of Li Bai's poetry, which the official People's Music Publishing House selected as part of its series "Twentieth-Century Distinguished Chinese Classics." Chou Kong Shan ["Sorrowful, Desolate Mountain"] (1992, rev. 1995), a concerto for Chinese bamboo flute, was premiered by the Goteborg Symphony Orchestra in Sweden under the baton of Neeme Järvi. Guo's other orchestral works include concertos for violin, cello, and harp. His most recent work, written for soprano and orchestra, Journeys, was a commission premiered by Edo de Waart and the Hong Kong Philharmonic in October 2004. The text for Journeys was taken from epic poetry by contemporary Chinese poet Xi Chuan.Apart from his chamber music for traditional western string quartets and percussion ensembles, Guo also has composed Late Spring (1995) for Chinese ensemble and Sound from Tibet (2001) combining instruments from China and the West. Among his most performed chamber works are Drama (1995, a trio for three percussionists who also speak and sing), Inscriptions on Bone (1996, for alto singer and 15 instruments), and She Huo (1991, for eleven players), and Parade (2004, a sequel to Drama, for three percussionists). Guo has also composed music scores for 20 feature films and 25 television films in China. At home, Guo has been honored among the Top 100 Living Artists of China. Abroad, his works have been featured at festivals in Amsterdam, Berlin, Glasgow, Paris, Edinburgh, New York, Aspen, London, Turin, Perth, Huddersfield, Hong Kong and Warsaw, and at such venues as the Frankfurt Opera, Berlin's Konzerthaus, Amsterdam's Concertgebouw, Washington's Kennedy Center and New York's Lincoln Center. He has written works for such internationally distinguished ensembles as the Nieuw Ensemble, Atlas Ensemble, Cincinnati Percussion Group, Kronos Quartet, Arditti String Quartet, Ensemble Modern, Hong Kong Chinese Orchestra, Goteborg Symphony Orchestra, China Philharmonic Orchestra, Guangzhou Symphony Orchestra, and Hong Kong Philharmonic Orchestra. The former head of the composition department of the Central Conservatory, where he still remains on the faculty, Guo maintains a busy schedule as composer and educator. His forthcoming works include: a concerto for erhu (Chinese two-stringed fiddle) co-commissioned by the Singapore Symphony Orchestra (worldpremiered on 19 January 2007) and the Bavarian Radio's longstanding concert series "Musica Viva"; the opera Poet Li Bai (upon the most famous Tang dynasty poet) the world premiere of which was on July 2007 in Denver (Colorado) during the Summer Festival of the Central City Opera. European premiere took place in Rome, May 2008.Both works receive their premieres in 2007. In October 2009, JIP premiered the Madman's part in 'Suite from Wolf Cub Village' at 2nd Int. New Music Days Shanghai.
http://en.wikipedia.org/wiki/Guo-Wenjing
Extraordinary diversity describes the composer and multi-instrumentalist Ulrike Mayer-Spohn who plays the recorder (with a focus on contemporary music), as well as historical string instruments (fiddle and baroque violin). She studied composition and audio design with Erik Oña at the Studio of Electronic Music, Academy of Music, Basel, beginning to compose in 2007, and receiving commissions from the festival Forum Valais and the international New Music Days, Shanghai. Her work has been performed by the Stuttgart Vocal soloists, Ensemble Phoenix Basel, Vertigo, DissonArt, L'Arsenale, cool a cappella (1st Prize world choir games 2008) and her own ensemble Ums' n Jip in Switzerland, France, Greece, Italy, Russia, Australia, the USA and China, premiered under the baton of Beat Furrer, Mark Foster, Tsung Yeh, Jürg Henneberger and Filippo Perocco and broadcast by the Swiss radio. She was awarded the 1st Prize at the London Ear Festival Composition Contest in 2016, the 1st Prize at the Walter Ferrato Composition Contest in Savona, Italy in 2017, the 1st Prize at the Weimarer Frühjahrstage für Zeitgenössische Musik Composition Contest in 2017, the 2nd Prize in the composition competition Culturescapes 2010, 2nd Prize in the composition competition at the Bern music festival 2011, the Scholarship Award for 2011 at the Music Village Mount Pelion in Greece and the Call for Scores Award L'Arsenale Treviso, Italy 2011. In the ensemble Ums' n Jip she has undertaken research in the field of musical theater (chamber operas One, Two, Three, Four, Five), live electronic music and sound spacialization. She studied recorder with Ulrike Mauerhofer at the Musikhochschule Karlsruhe, with Conrad Steinmann and Corina Marti at the Schola Cantorum Basel before specializing in contemporary music and studying with Dorothea Winter at the Royal Conservatory in The Hague. From 2009-11 she studied for a specialized master's degree in contemporary performance at the HSM in Basel supervised by Jürg Henneberger, Marcus Weiss and Mike Svoboda and has taken masterclasses with Marion Verbruggen, Peter van Heyghen, Sebastien Marq and Gerd Lünenbürger. She studied baroque violin and viola with Martina Graulich and David Plantier and fiddle with Randal Cook in Basel. Ulrike Mayer-Spohn works with internationally leading composers and annually plays more than 20 world premieres dedicated to her, which she has recorded for the radio as well as VDE Gallo on CD. Together with the Swiss composer and singer Javier Hagen, she established the experimental new music duo Ums `N Jip for voice, recorder and electronics, which, alongside the Ensemble Modern, Intercontemporain and Kronos is one of the most active ensembles worldwide and in 2011 won the prestigious MusiquePro scholarship. Since 1999, Ulrike Mayer-Spohn has also performed as a recorder player, violinist, violist and fiddle player in specialized early music ensembles such as the Amsterdam Barok Compagnie, Freitagsakademie, Collegium Musicum Stuttgart, La Chapelle Ancienne, Musica Poetica, Muscadin and La Morra and has performed in Germany, China, the Netherlands, France, Spain, Italy and Switzerland.
Javier Hagen is one of the most astonishing classical singers of his generation: new music, performance art and Swiss folk music rank equally in his repertoire alongside opera and early music. Hagen was born as Javier-Ignacio Palau-Ribes (JIP) in 1971 in Barcelona and raised on the Mediterranean and in the Valais Alps. He studied classical singing (both tenor and countertenor) in Germany, Italy and Switzerland with Roland Hermann, Alain Billard and Nicolai Gedda, and composition with Heiner Goebbels and Wolfgang Rihm. He studied Lied with Irwin Gage, Hartmut Höll and Ernst Haefliger and early music with Karel van Steenhoven and Kees Boeke. He has a four-octave vocal range. Hagen has worked with world-class composers such as Reimann, Kagel, Rosemann and Eötvös and leading artists from the worlds of concrete poetry and constructive art. Guest appearances have taken him to the modern music festivals in Donaueschingen, Zurich, Geneva, Lucerne, Karlsruhe, Amsterdam, Strasbourg, Bologna, Milan, Prague, New York, Hong Kong, Shanghai, Moscow, St. Petersburg, Adelaide, Riga, Avignon and Berlin. Alongside operatic roles such as Handel's Giulio Cesare, Zsupan (Kalman), Dardanus (Rameau), Stanislaus (Zeller), Bruno (Roesler), Toni (Kalman) and Pappacoda (Strauss), Javier Hagen has premiered more than 200 works, including operas 'à l'air en verre' by Daniel Mouthon 'eismeer' by Christoph Schiller, 'poem ohne held' by Regina Irman, 'esther de racine' by Boris Yoffe, 'The Madman's Diary' by Guo Wenjing, 'Marienglas' by Beat Gysin, 'Les Musiciens de Brème' by Wen Deqing, 'Keyner nit' by Mathias Steinauer, 'Ushba et Tetnuld' by Nicolas Vérin and almost all vocal works by Maria Porten. He has made more than 50 recordings and broadcasts for Swiss, German, French, Czech, Chinese, Mongolian, Spanish, Egyptian, Italian and Latvian radio and television. He won prizes at international contemporary music and composition competitions in 2001, 2004 and 2008 in Basel, Lausanne and Dusseldorf. In 2003, his distorted folk song arrangements "s´sch mr alles 1 Ding" were released on CD on the Swiss label "musiques suisses". His compositions, in particular the vocal works, are performed throughout Europe, Israel, China, Korea, Russia, Australia, North and Central America, by ensembles and conductors including Titus Engel, Ensemble Phoenix, dissonArt, Taller Sonoro, Basler Madrigalisten, Schweizer Jugendchor, Männerstimmen Basel, Philip Bride, Eliana Burki, Amar Quartet. In 2012, a selection of his graphic scores was shown at the prestigious Museum of Modern Art 'haus konstruktiv' in Zurich. At the European Youth Choir Festival 2012, Javier Hagen represented German-speaking Switzerland in the context of 'Swiss Composers meet Europe'. With Ulrike Mayer-Spohn, Hagen formed the experimental new music duo UMS 'N JIP, which, with over 100 concerts annually is one of the most active and prolific contemporary music ensembles around the world and winner of more than 20 awards, among them the prestigious scholarship MusiquePro. Javier Hagen, who speaks 6 languages, also directs the international contemporary music festival Forum Wallis, hosting Stockhausen's famous Helicopter String Quartet with Arditti in 2015. He is called as an expert on experimental music theater for the University of Arts in Bern, President of the Swiss Section of the International Society for Contemporary Music (ISCM Switzerland), of IGNM-VS, as well as a board member of the European Conference of Promoters of New Music ECPNM, Swiss Music Edition and Swissfestivals. He presents guest lectures at universities in Shanghai, Moscow, Adelaide, Thessaloniki, Barcelona, New York, Riga and Hong Kong. He is a jury member at national and international composition and new music competitions (a.o.ISCM World Music Days Young Composers Award, Bohol Int. Choir Competition Philippines) and a member of various committees on behalf of Valais as well as for the inventory of the cultural heritage on behalf of UNESCO. In 2007 he was nominated for "Walliser of the Year." In 2013 he was awarded the Prix Culturel de l'Etat du Valais. In 2017 he has been elected to the Academic Board of the Escuela de Invierno, the FNOBA Contemporary Opera Academy at the Teatro Colon in Buenos Aires.

PHOTOS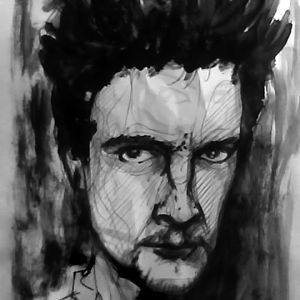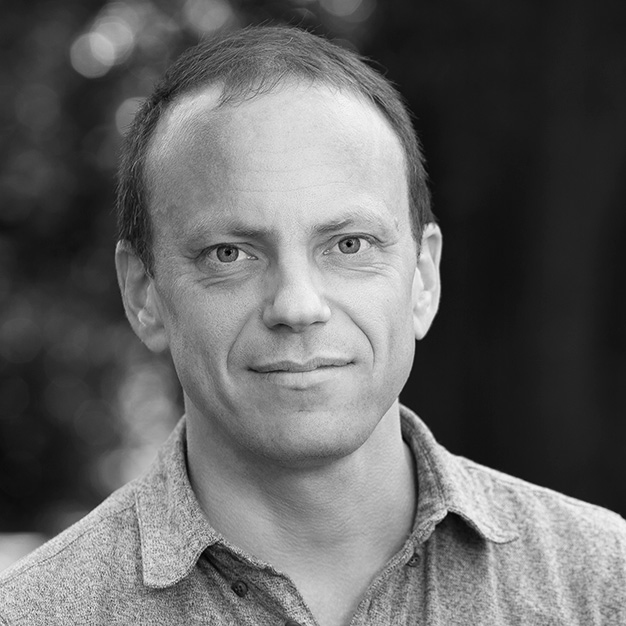 Luis Codera Puzo, Christophe Schiess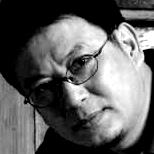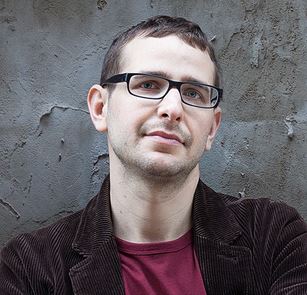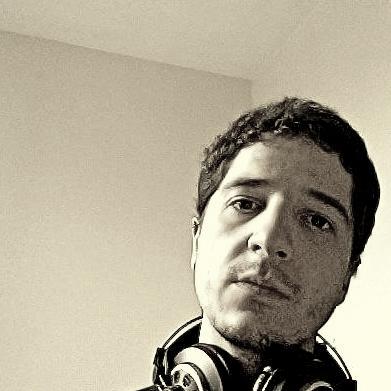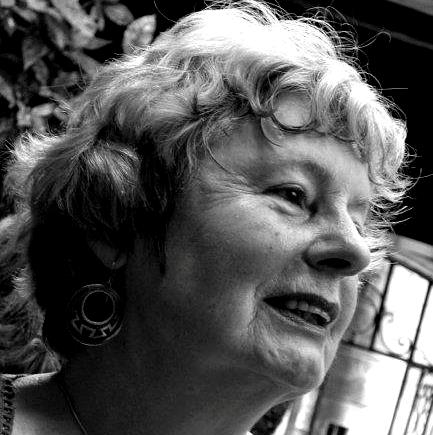 Guo Wenjing, Adam Roberts, German Alonso, Maria Porten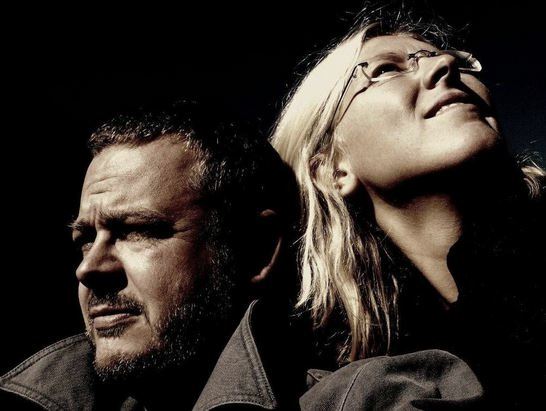 UMS 'n JIP

SPIELORTE





SUPPORTS