2017 __ Mixed Pickles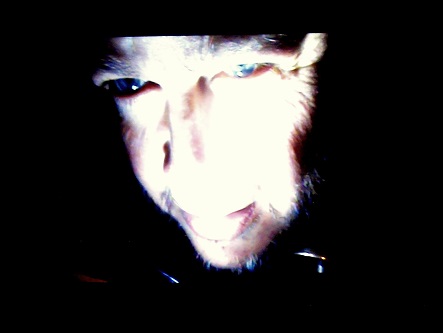 PROGRAM

Leo Dick (CH)
Dos à Dos, 2014/17, UA der neubearbeiteten Fassung
Markus Hofer (CH)
Mich laust der Affe, 2016, UA
Miguel Galperin (ARG)
El Entenado, 2016-17, UA
Sungji Hong (KOR)
Nunc Dimittis, 2016, UA
Mateu Malondra (E)
sicut ædificationem constructa vocale sonum, 2014-17, UA
Reuben de Lautour (NZ)
Neues Werk, 2016/7, UA
Mehmet Ali Uzunselvi (TR)
Pollaple Roes, 2017, UA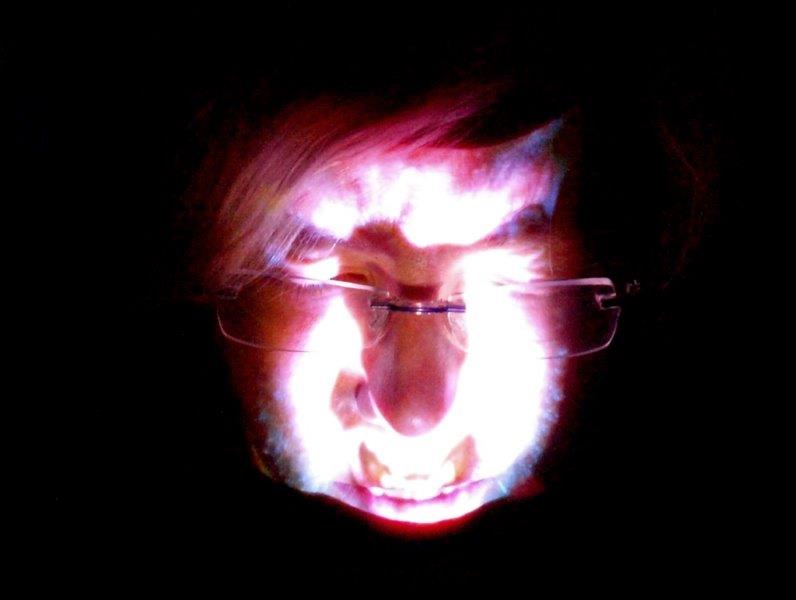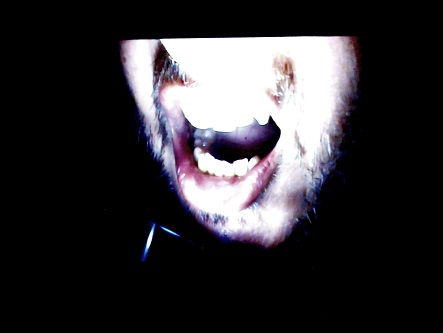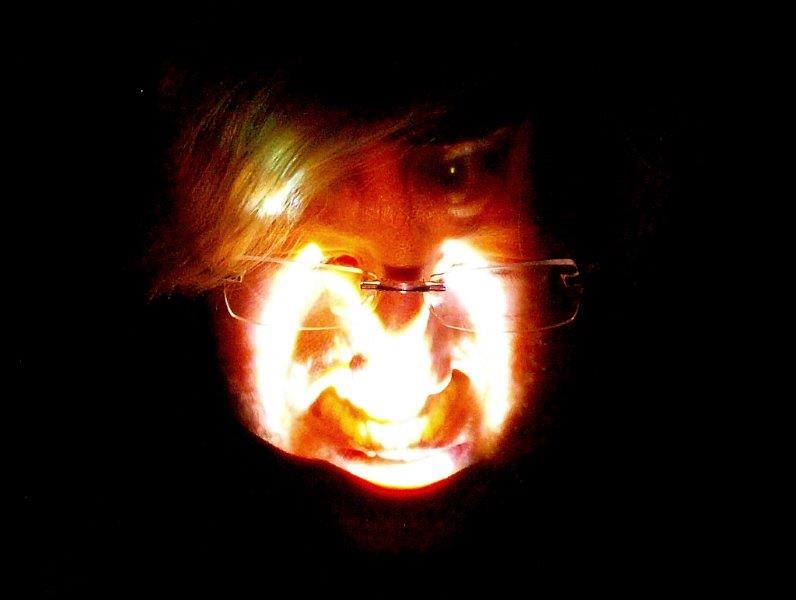 Leo Dick, dos à dos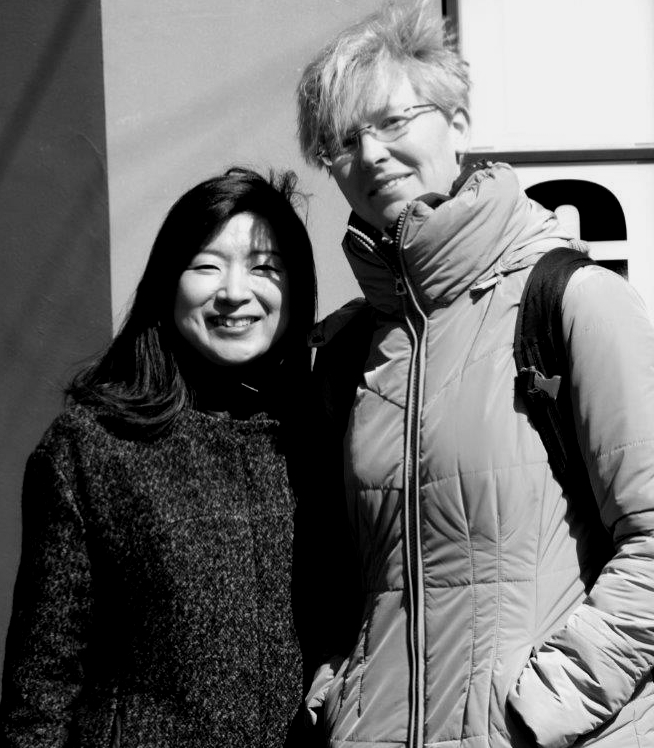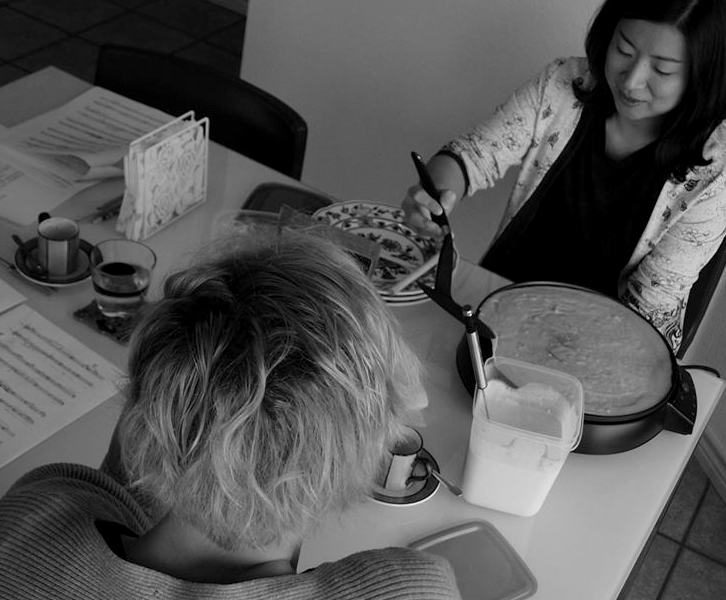 with Sungji Hong (Seoul 2015/Texas 2016)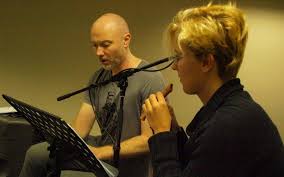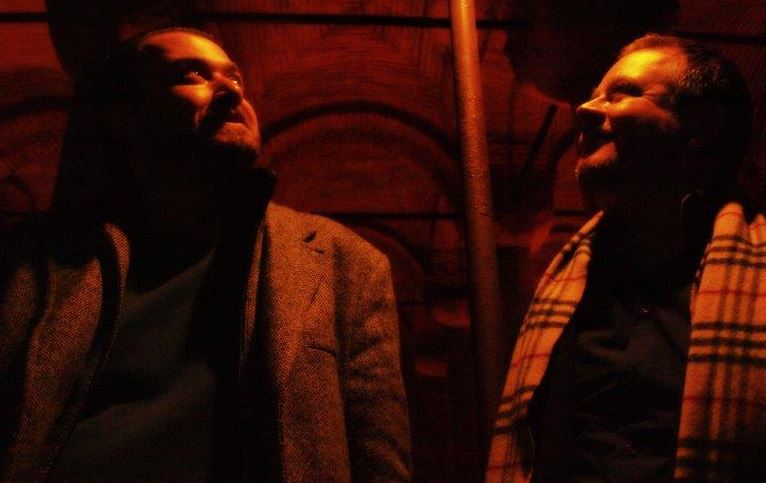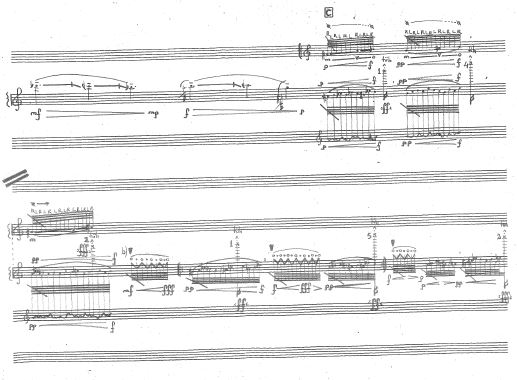 with Reuben de Lautour and Mehmet Ali Uzunselvi (Istanbul 2014)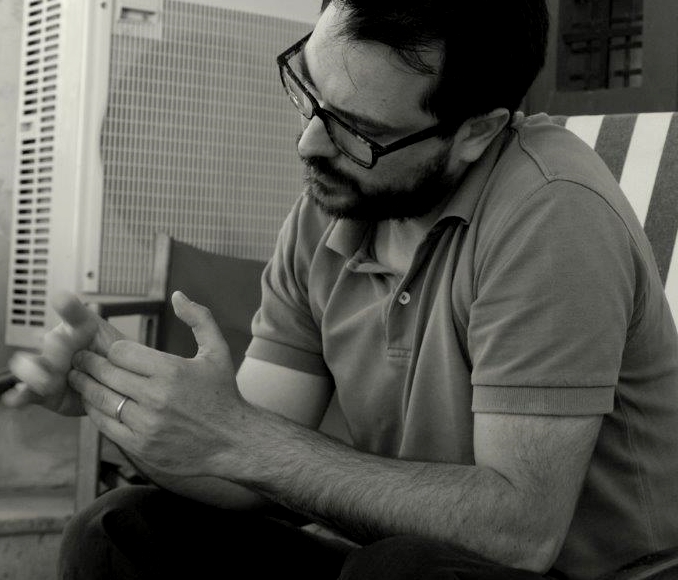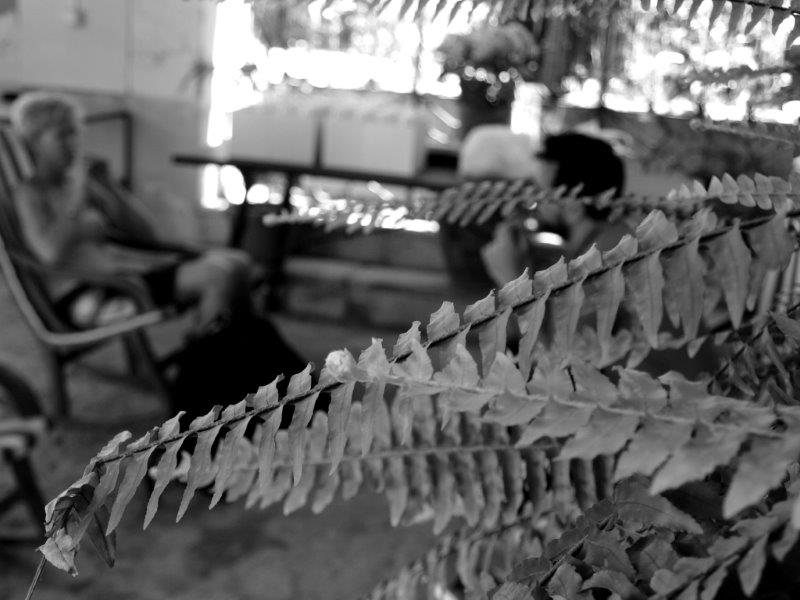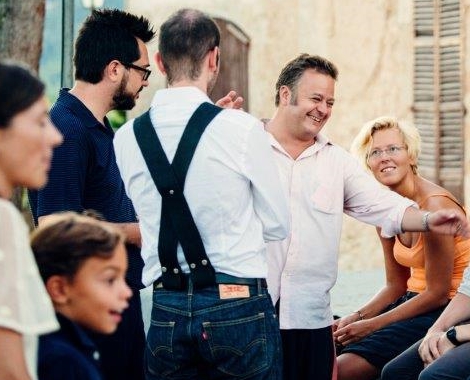 with Mateu Malondra (Palma de Mallorca 2013/4), © by Martin Ramis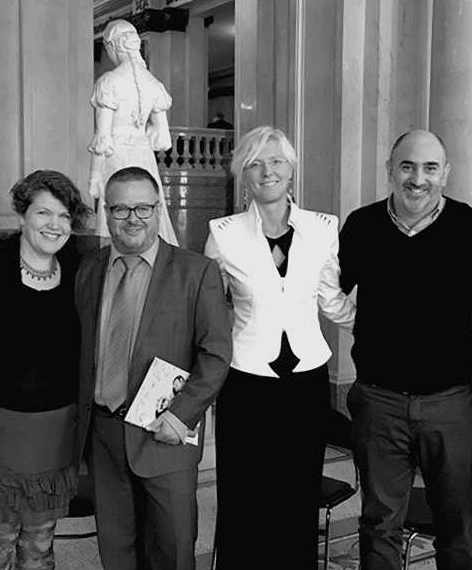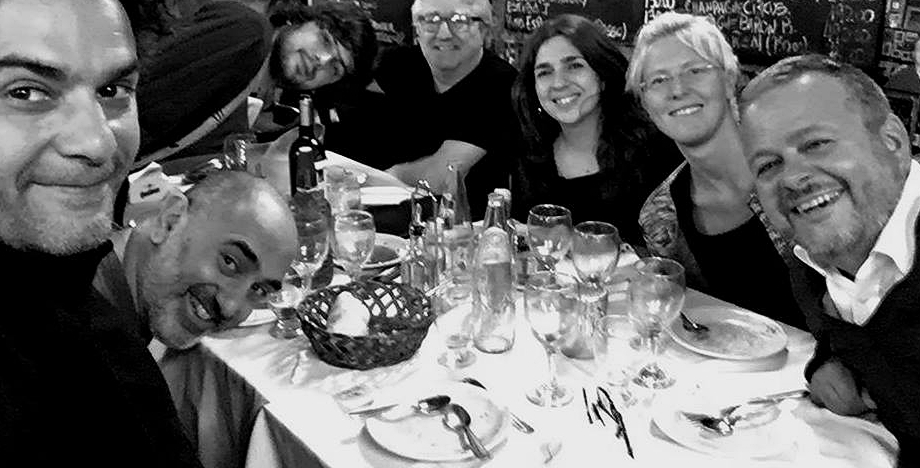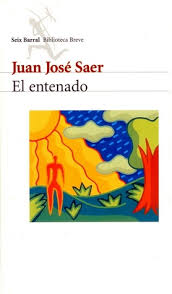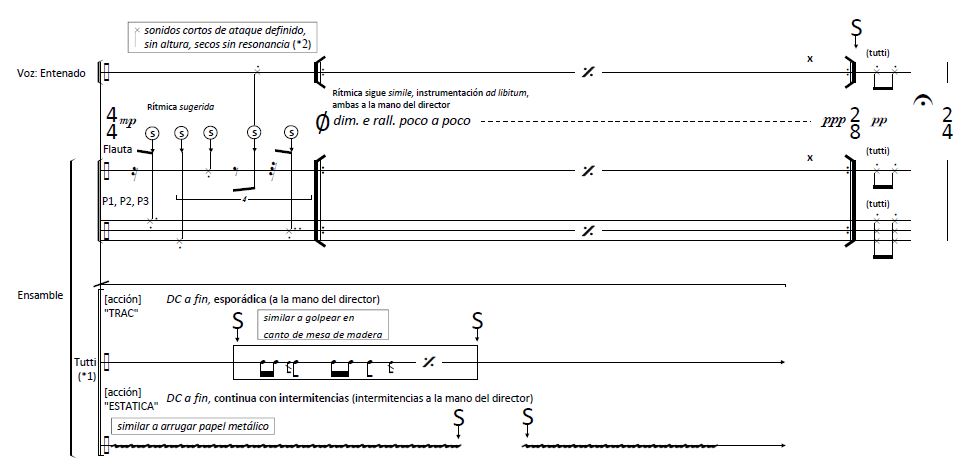 with Miguel Galperin (Teatro Colon Buenos Aires 2016)

IDEA

Mixed Pickles bringt Stücke heterogener Provenienzen zusammen: neue Auftragswerke von Reuben de Lautour (NZ), Mehmet Ali Uzunselvi (TR), Mateu Malondra (E), Sungji Hong (Kor), sowie Neubearbeitungen von Werken von Miguel Galperin (ARG) und Leo Dick (CH). Alle 6 KomponistInnen zeichnen eine mehrjährige Zusammenarbeit mit UMS 'n JIP aus, vielfach sind es die Folgewerke eines mehrjährigen Arbeits- und Entwicklungsprozesses, so dass die Werke schon bei der Première über eine aussergewöhnliche Reife verfügen.

COMPOSERS
Reuben de Lautour is a composer, sound artist, and pianist. He composes music for solo or ensemble instruments and electronics, and writes about music, technology and listening practices.He teaches instrumental and electroacoustic composition at Istanbul Technical University's Center for Advanced Studies in Music, where he founded the Program in Sonic Arts in 2012. His music has been performed and recorded by artists such as Evelyn Glennie, the Nash Ensemble, and UMS 'n JIP. Before coming to Istanbul he studied composition at Princeton University with Paul Lansky and Steven Mackey, and piano and composition at the University of Auckland with Bryan Sayer, John Rimmer and John Elmsly.
Mehmet Ali Uzunselvi was born in Istanbul on November 24, 1980. He went to Mimar Sinan Fine Arts University National Conservatory after primary school. There, he studied trombone under Sezai Tarakçı for 2 years, percussion for 4 years under Mehmet Sökmen, the piano for 11 years under Hatice Mertcan. As a result of his curiosity towards composition, which had risen during his high school years, he had continued the composition program of the same institution. During the high school he studied harmony and analysis under Volkan Barut, and during the undergraduate education he studied Composition, Orchestration, and Contemporary Music under Hasan Uçarsu as well as Counterpoint and Fugue under Özkan Manav. In August of 2000 he had the opportunity to go to Salzburg and study with Wolfgang Rihm with a scholarship given by the Austrian Culture Association. "Yandan" for solo clarinet was performed by German composer and clarinetist Jörg Widmann at the Mozarteum. "Sürüt Bil", which was his graduation piece for Viola and Orchestra on 2002 had an honourable mention in the 6th Dr. Nejat Eczacibasi national Composition Contest on 2006. A solo harp piece titled"Çengir", which was commissioned by 10th World Harp Congress, was performed in Amsterdam Muziekgebouw by Meric Dönük. With this work he was granted Baki Komsuoğlu Science and Art Encouragement Award on 2010, which is given annually by Kocaeli University. İn the category of electronic music has won second prize in 2012 and first prize in 2013 Computer Space competition in Sofia. and Since 2006 he has been working in the areas of audio recording, free improvisation and computer assisted composition. Since then he has been performing in various countries, either with his colleague Emre Dündar as the ''Boratav Duo'', or solo, he has been conducting master classes and seminars. Further, his pieces have been performed by Nieuw Ensemble & Swiss Contemporary music Duo UMS & JİP. In his works he makes implicit references to authentic maqams of Asian and Eurasian region and to their cultural and instrumental legacies that come to life with improvisation. He sometimes uses the timbres of acoustical instruments and sometimes he distorts these timbres with some live performance software and embraces a transinstrumental concept of sound. Since 2006 , the composer has been working as an academic in Composition Department of the Kocaeli University National Conservatory.
https://soundcloud.com/mehmet-ali-uzunselvi
Sungji Hong was born in Seoul in 1973. She studied composition at the Hanyang University in Seoul and subsequently completed her MMus at the Royal Academy of Music in London and her PhD in composition with Nicola LeFanu at the University of York in the UK. She has participated in various workshops and masterclasses such as Voix Nouvelles (Royaumont) and in Darmstadt where she studied withBrian Ferneyhough, Jonathan Harvey, Theo Loevendie, Tristan Murail and Toshio Hosokawa, as well as the International mastercourse and workshop for conductors and composers with Peter Eotvos and Zsolt Nagy in Herrenhaus Edenkoben. Over the last decade, Sungji's music has been performed by leading players and ensembles in 42 countries and 162 cities. Her music has been widely broadcast in more than 17 countries (37 channels) and has been recorded and released on the Soundbrush, Elektramusic, Atoll, Dutton label and by ECM Records. Her music is published by M.A.P. Editions and SEEMSA. Her creative output ranges from works for solo instruments to full orchestra, as well as choral, ballet and electroacoustic music. Her works have been commissioned by the Fromm Music Foundation (Harvard University, USA), the Tongyoung International Music Festival (Korea), the Seoul Philharmonic Orchestra (Korea), the Keumho Asiana Cultural Foundation (Korea), the Foundation for Universal Sacred Music (USA), the International Isang Yun Music Society (Germany) and the MATA Festival (USA). With UMS 'n JIP, she is bringing up UMS 'n JIP's 'Korea Project' since 2015.
Leo Dick. Geboren 1976 in Basel, studierte in Berlin Komposition (bei Prof. Friedrich Goldmann) und Musiktheaterregie und war danach Meisterschüler von Georges Aperghis in der Klasse 'Théâtre Musical' an der Hochschule der Künste Bern. In Zusammenarbeit mit Formationen wie dem Ensemble Mosaik, den Neubrandenburger Philharmonikern, dem Rias-Jugendorchester, dem Ensemble Adapter, Ensemble Kontraste, dem Basler Sinfonieorchester, dem Nouvel Ensemble Contemporain u.a. entstanden zahlreiche Instrumentalwerke, die im Rahmen diverser Festivals (Ultraschall, Beethovenfest Bonn, Klangwerkstatt Kreuzberg, Festspiele Mecklenburg-Vorpommern) und an prominenten Veranstaltungsorten (Gare du Nord Basel, Ballhaus Naunynstrasse Berlin, Sophiensaele Berlin, Philharmonie Neubrandenburg) aufgeführt wurden. Der Schwerpunkt seiner Arbeit liegt auf Formen des Neuen Musiktheaters. Seine Inszenierungen eigener Werke kamen u.a. an den Theatern Bielefeld, Oldenburg, Bern und Luxembourg heraus und wurden als Gastspiele im Rahmen der Biennale Bern, des Musikfestivals Bern, der World New Music Theatre Days (Berlin, Radialsystem) und des Hellenic Festivals (Athen) gezeigt.
Markus Hofer. Geb. 1949. Neben seiner Lehrtätigkeit als Flötist und Ensembleleiter, spielt er im Quartett "ensemble miniature" und erweitert mit der Kontrabassflöte den Tonumfang des Berner-Querflötenorchesters "Intercity Flute Players". Für dieses Orchester hat er eigene Kompositionen geschrieben sowie zahlreiche Werke aus verschiedenen Epochen bearbeitet. 2003/2004 erweiterte er seine kompositorischen Fähigkeiten bei Michel Roth (Musikhochschule Luzern) und 2005 bis 2008 bei Isabel Mundry (Musikhochschule Zürich). Markus Hofer ist Autor von zahlreichen Werken in diversen Formationen der Kammermusik. Seit 2008 gehört er zum Leitungsteam vom Festival für neue Musik "l'art pour l'Aar Bern".
Miguel Galperin es compositor. Nació en Buenos Aires en 1972. Estudió en Argentina con Marta Lambertini y Néstor Andrenacci y en EEUU con Pablo Ortiz y Mario Davidovsky. Su obra fue interpretada por Quatuor Diottima, Empyrean Ensamble, Williams/Bugallo duo, ORF Ensamble, Ensamble Neue Musik Bratislava, Reiko Makanabe y Patricia Da Dalt, entre otros, en países como la República Checa, Austria, EEUU, Japón, Chile y Argentina. Fue Profesor Asociado en la Universidad de California, Profesor Invitado en IDAES (Universidad Nacional de San Martín) y es docente de la Diplomatura en Música Contemporánea del Conservatorio Manuel de Falla. Asimismo trabaja en la Biblioteca Nacional de la República Argentina como coordinador del área de música de la Dirección de Cultura.
El Entenado (Obra escénico-musical de Miguel Galperin basada libremente en la novela de Juan José Saer). El Entenado es una obra escénico-musical escrita por Miguel Galperin y basada en "El Entenado" de Juan José Saer. La obra pone en escena al protagonista de la novela. Este personaje intenta darle sentido a su pasado - el de un joven marinero español integrante de una expedición de adelantados del siglo XVI, raptado por los indios Colastiné con quienes convive durante una década - después de cuarenta años y ya de vuelta en Europa. En la rememoración de su singular historia, el entenado descubre que él mismo y la cultura Colastiné son parte de una nueva manera de pensar al ser humano y su mundo.
Mateu Malondra Flaquer [b. 1977; Palma de Mallorca, Spain] In 1999 Mateu Malondra moved to Barcelona where he received guitar lessons as student of Sadahiro Otani. During this period, Christian de Jong and David Padrós introduced him to composition studies. In 2004 he moved to Maastricht where he studied Bachelor and Master in Music Composition at Maastricht Conservatory under the guidance of Robert HP Platz and from where he graduated with distinction. He also holds a Bachelor's degree in guitar performing from Den Haag Royal Conservatoiry where he studied as soloist and chamber music with Enno Voorhorst. As part of his composition curriculum, Malondra Flaquer, did an electronic music course with Patrick Delges and Jean-Marc Sullon at Centre Henri Pousseur (Liège). In addition to his academic studies he has attended master classes with Daniel D'Adamo, Richard Barrett, Brian Ferneyhough, Beat Furrer, Wolfgang Rihm and Edwin Roxburg. Mateu Malondra is currently a PhD candidate at Kingston University-London under the tutelage of Paul Archbold. From 2013 to 2015, he was the artistic director and coordinator of the ME_MMIX Festival in Palma de Mallorca. Founding member of the network ZeNet. Founding member of the cultural non-profit organization Placa[base. In 2016 has been appointed member of the programming team of Vertixe Sonora ensemble. He has been the recipient of several grants and awards like MusicaSacra Maastricht, Cultural Council of East Iceland, Encontre Internacional de Compositors, Intro-insitu, Music Village 2011, First price GTM-Conservatoria Symfonieorkest, selected work at the Arditti Quartet International call for new works 2010 and 2012, finalist at the ICP 2010, selected composer at Donaueschinger Musiktage-Next Generation 2011, award winner at PluralEnsemble 2012 Competition, short listed at the 3rd Franco Donatoni International Meeting for Young Composers Competition, award winner at the Ecce and Riot Ensemble 2013 Call For Scores, AC/E-PICE grant, recipient of a commission funded by Ernst von Siemens Musikstiftung. He has had the fortune of working with musicians such as Arditti String Quartet, Bcn216, ClapTON, Ensemble dissonArt, Ensemble Exposé, Insomnio, Jan Gerdes, Mdi Ensemble, Morphosis, Plural Ensemble, QuLacoza, Riot Ensemble, Takao Hyakutome, UMS'nJIP, Vertixe Sonora and conductors such as Gerry Cornelius, Beat Furrer, Yasuaki Itakura, Taco Kooistra, Fabián Panisello, Robert HP Platz, Ulrich Pöhl, Roger Redgate, Sánchez Verdú and Michel Tabachnik. His music has been performed in such forums as Cairo Contemporary Music Days, Dark Music Days, Donaueschinger Musiktage-Next Generation, Encontre Internacional de Compositors, Festival Musica Sacra Maastricht, Forum Wallis, Gaudeamus Muziekweek, IDAF Festival, IMD-47-Internationale Ferienkurse für neuen Musik-Open Space, Festival Mixtur Barcelona, Nact der neuen Musik Düsseldorf, NUNC2!, Perspectivas XXI, Unerhörte Musik-Berlin, Sintése, SIRGA, Sounds New, and in such halls as L'Auditori-Barcelona, Auditorio de Zaragoza, Auditorio CajaSol, BKA-Theater Berlin, Concertgebouw Brugge, Conzertzaal Tilburg, Theater ann het Vrijthof, MISE-EN Place, Muziekcentrum First Philips, Studio Noru and Spectrum, among others. Recent projects included commissions for contemporary music specialist such as; Ensemble Bcn216, David Brutti, dissonArt, Sonodualis, UMS'n JIP, Llüisa Espigolé, Jan Gerdes, Takao Hyakutome, Festival Mixtur among others. Recordings of Malondra's works: Takao Hyakutome solo debut CD, at label Chanpd'Action. Tomeu Moll solo debut CD for piano and electronics. His music have been broadcasted at Netherlands national Radio-4, Concertzender.nl and Relevant Tones-USA. His pieces are published and distributed by BabelScores®-Paris. Malondra's pieces have been performed in Egypt, Europe, Iceland, Japan, México, UK and USA.

PHOTOS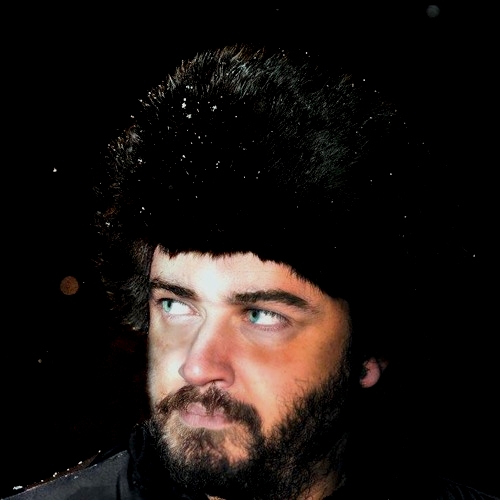 Mehmet Ali Uzunselvi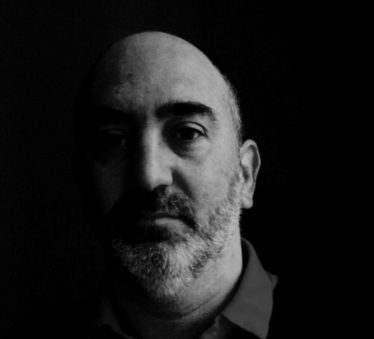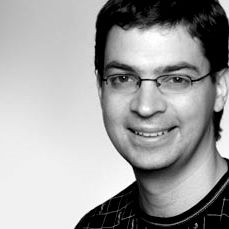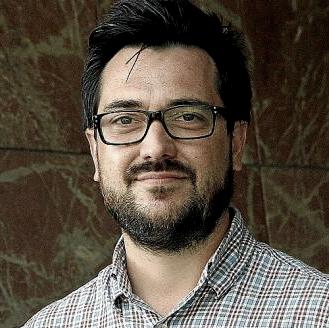 Miguel Galperin, Leo Dick, Mateu Malondra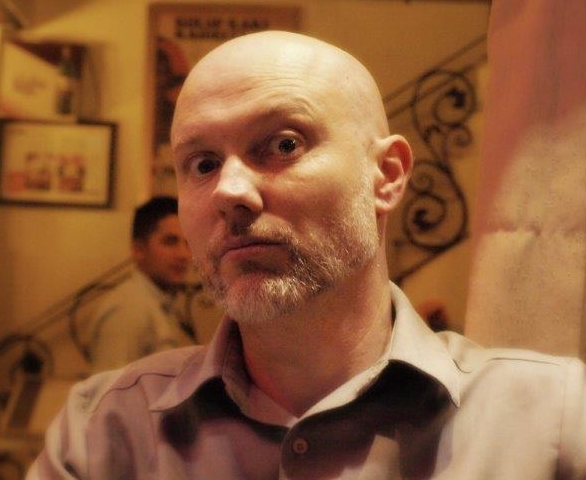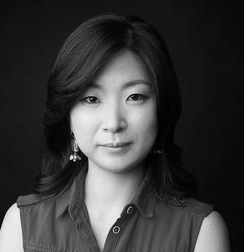 Reuben de Lautour, Sungji Hong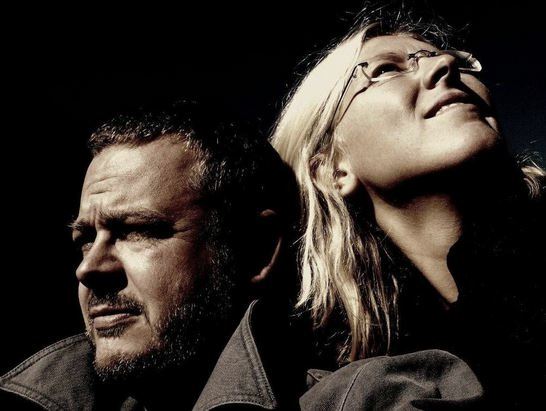 PRESS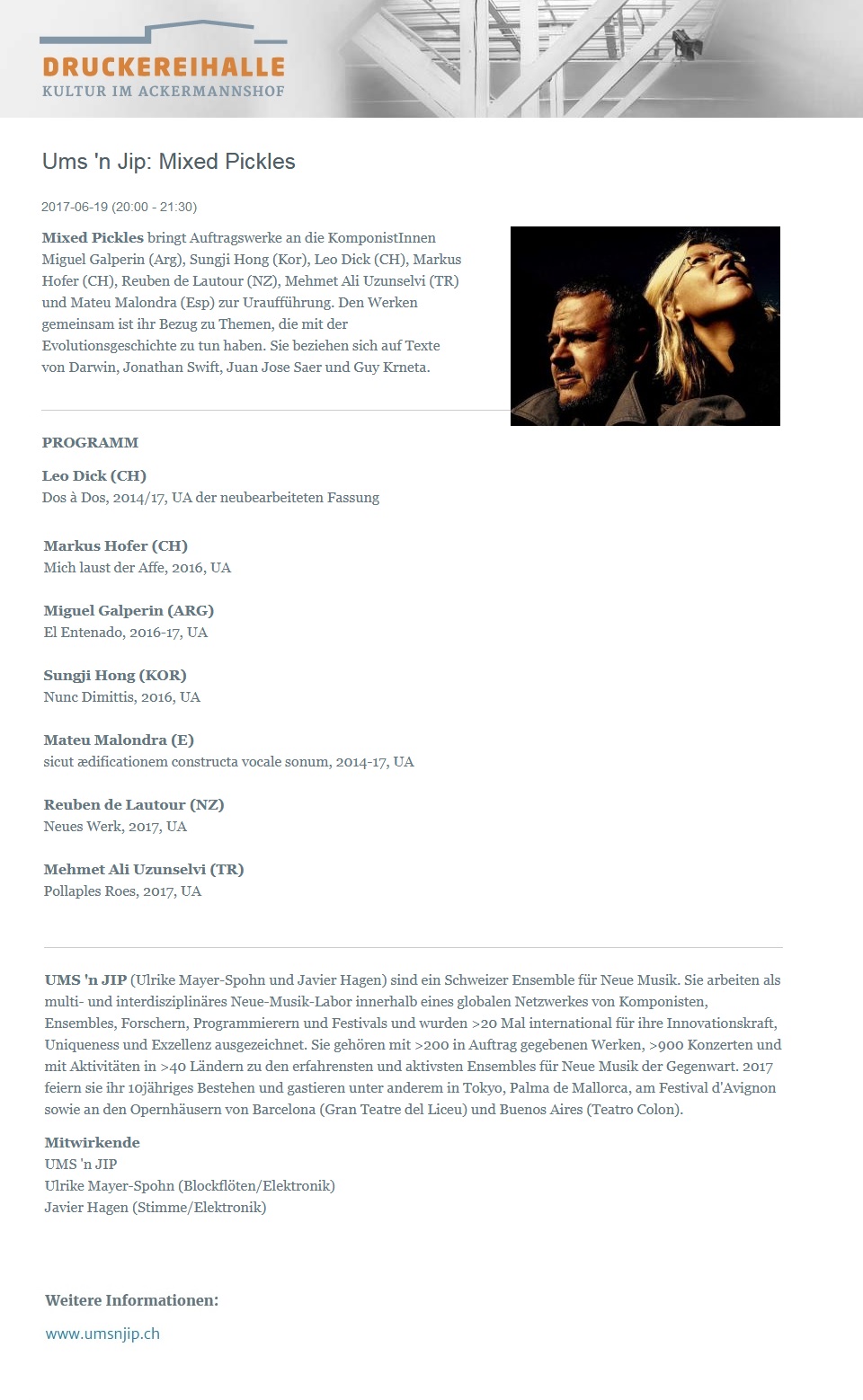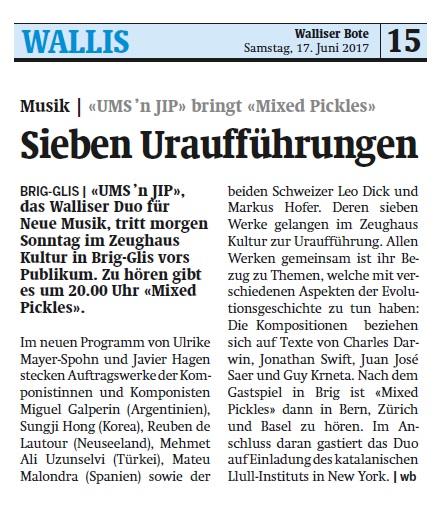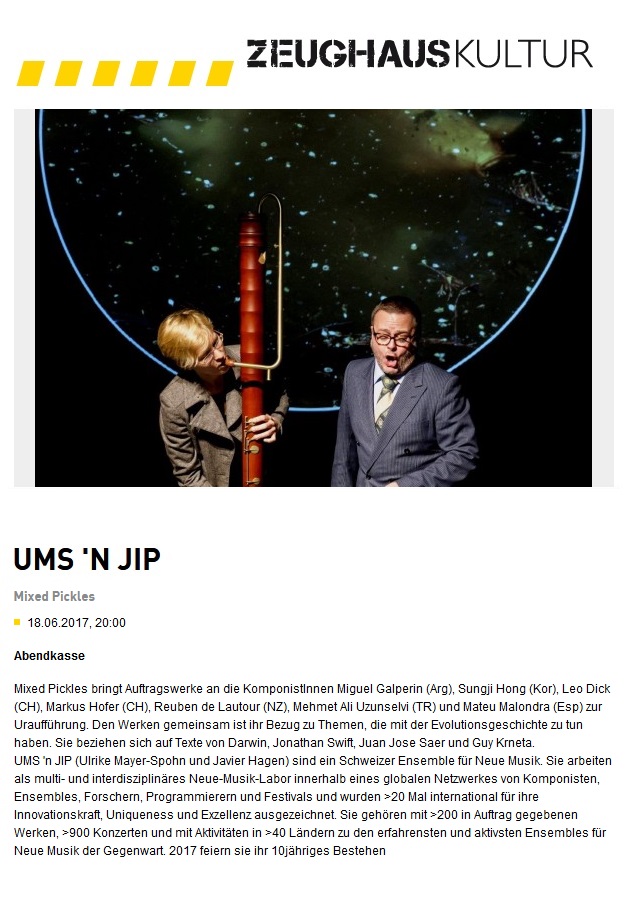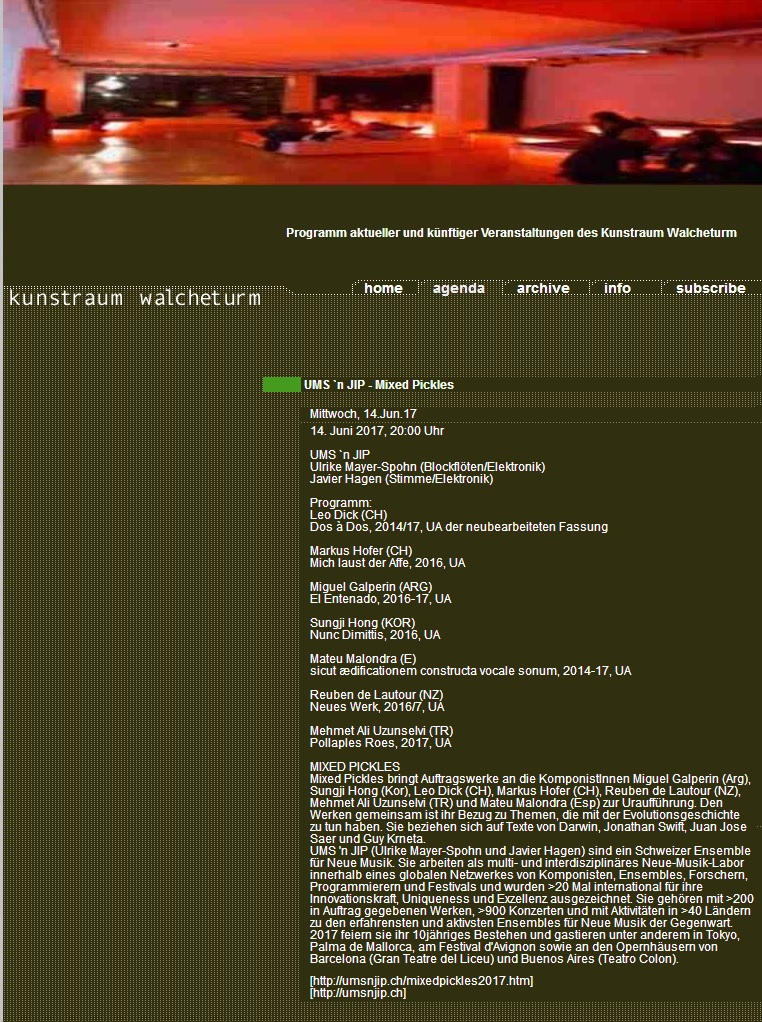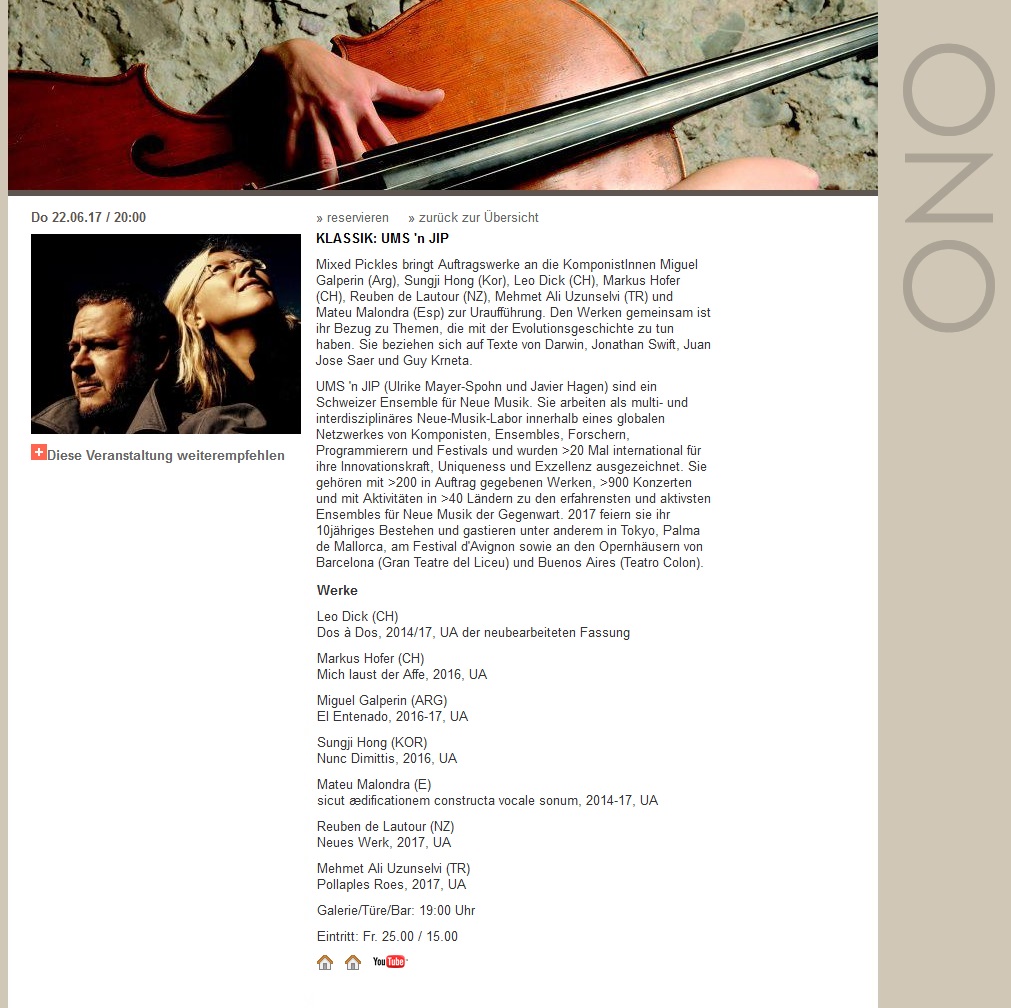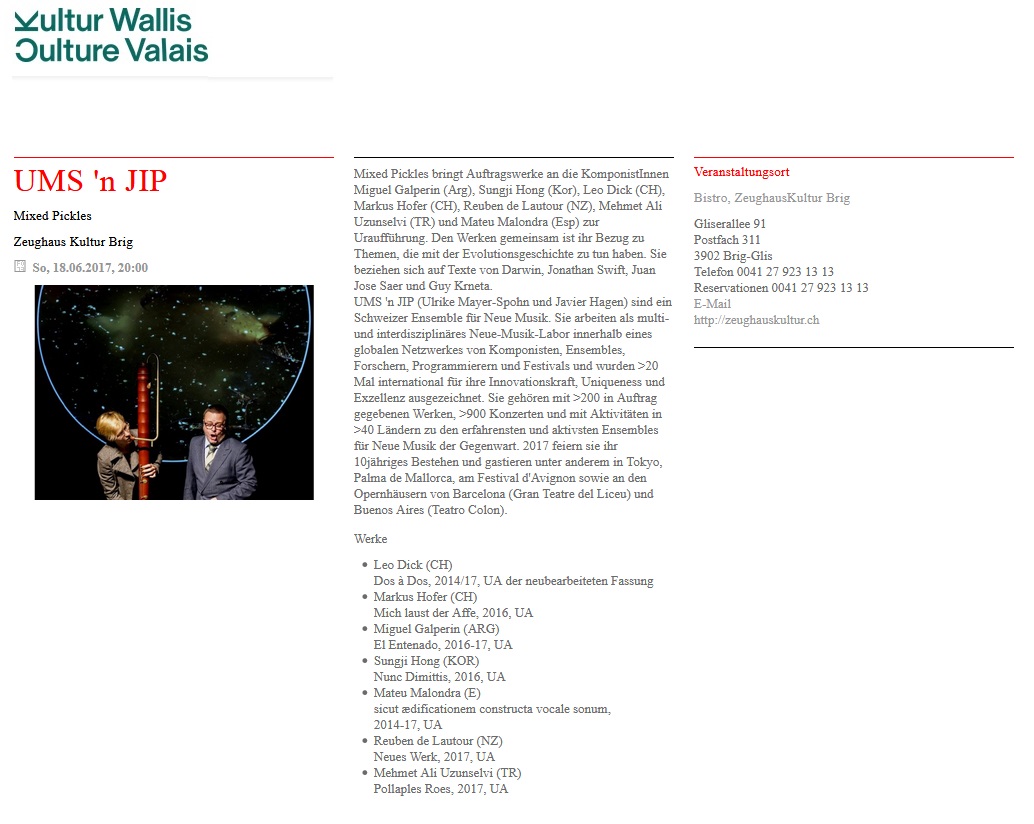 REFERENCES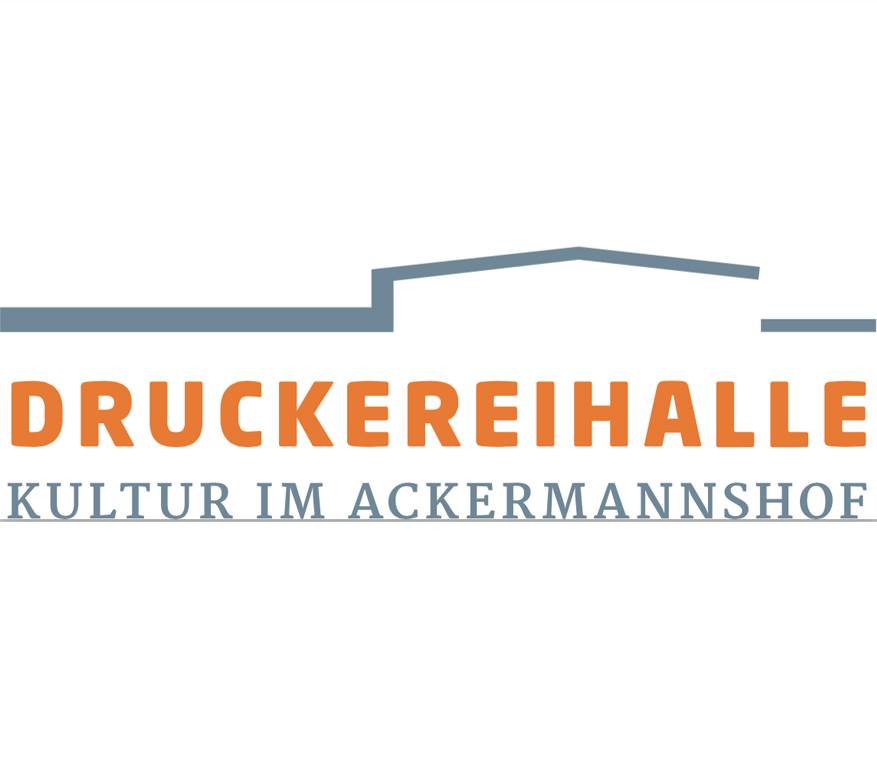 SUPPORTS