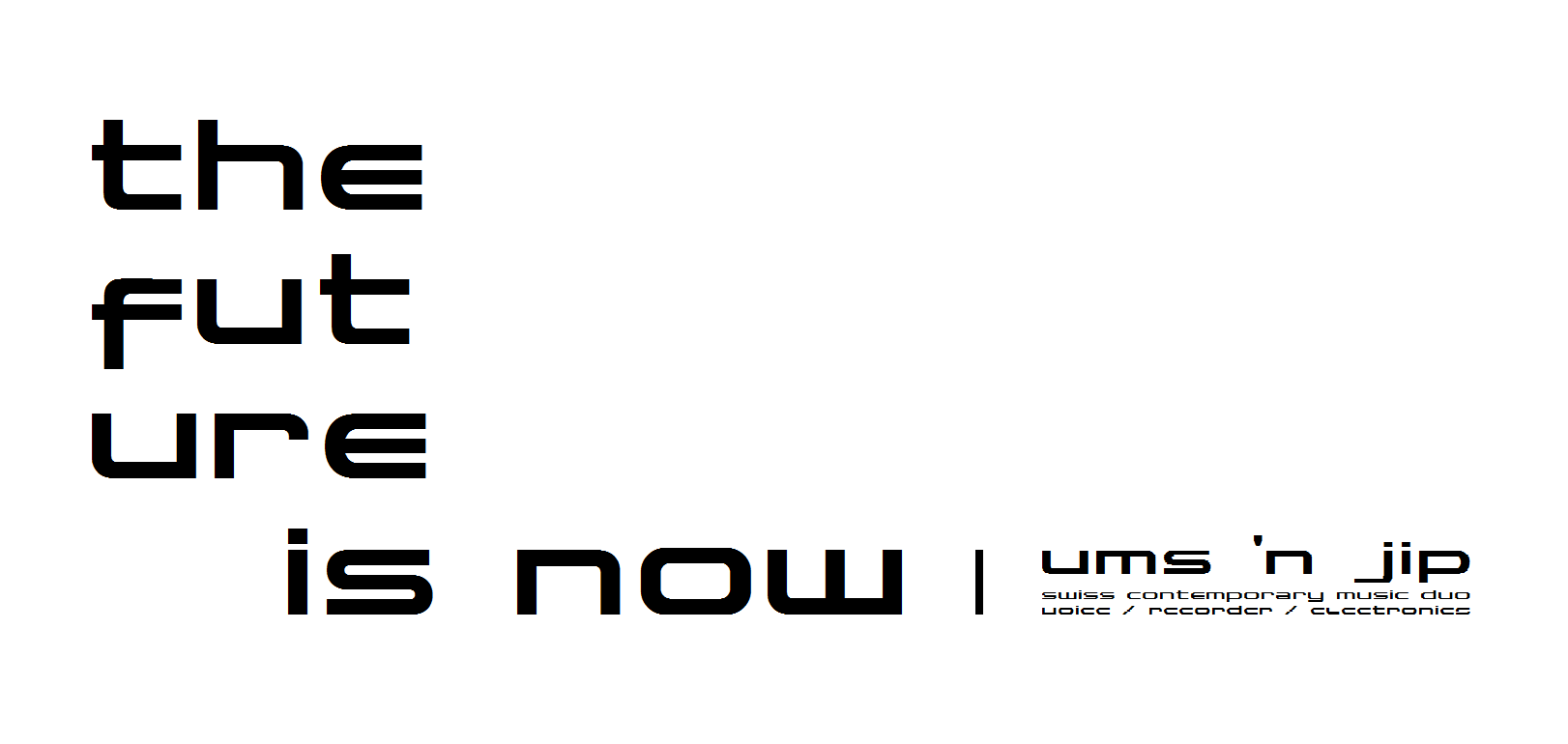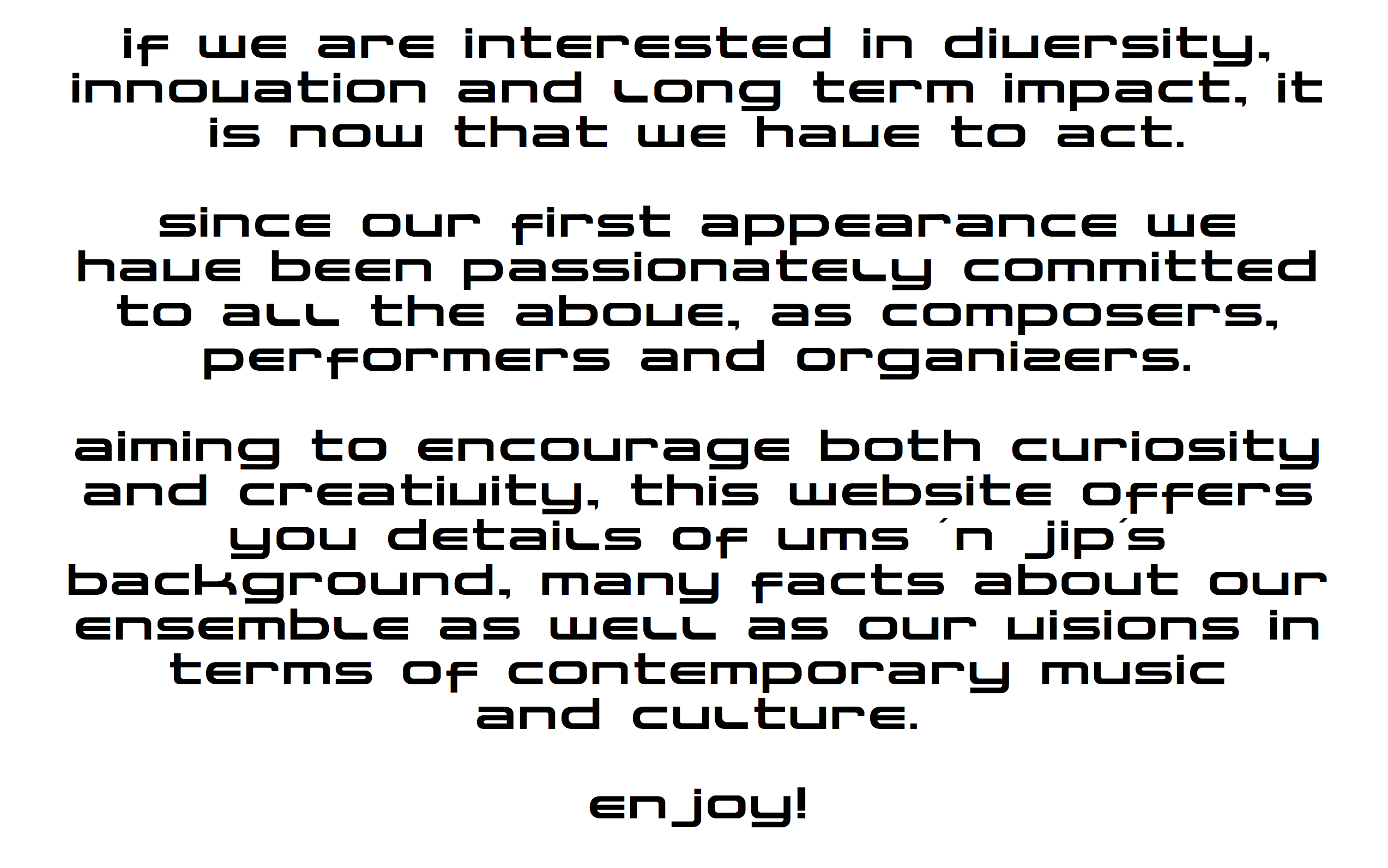 If we are interested in diversity, innovation and long term impact, it is now that we have to act.
Since our first appearance we have been passionately committed to all the above, as composers, performers and organizers.
Aiming to encourage both curiosity and creativity, this website offers you details of UMS ín JIPís background,
many facts about our ensemble as well as our visions in terms of contemporary music and culture. Enjoy!