ELECTRONIC AVANTGARDE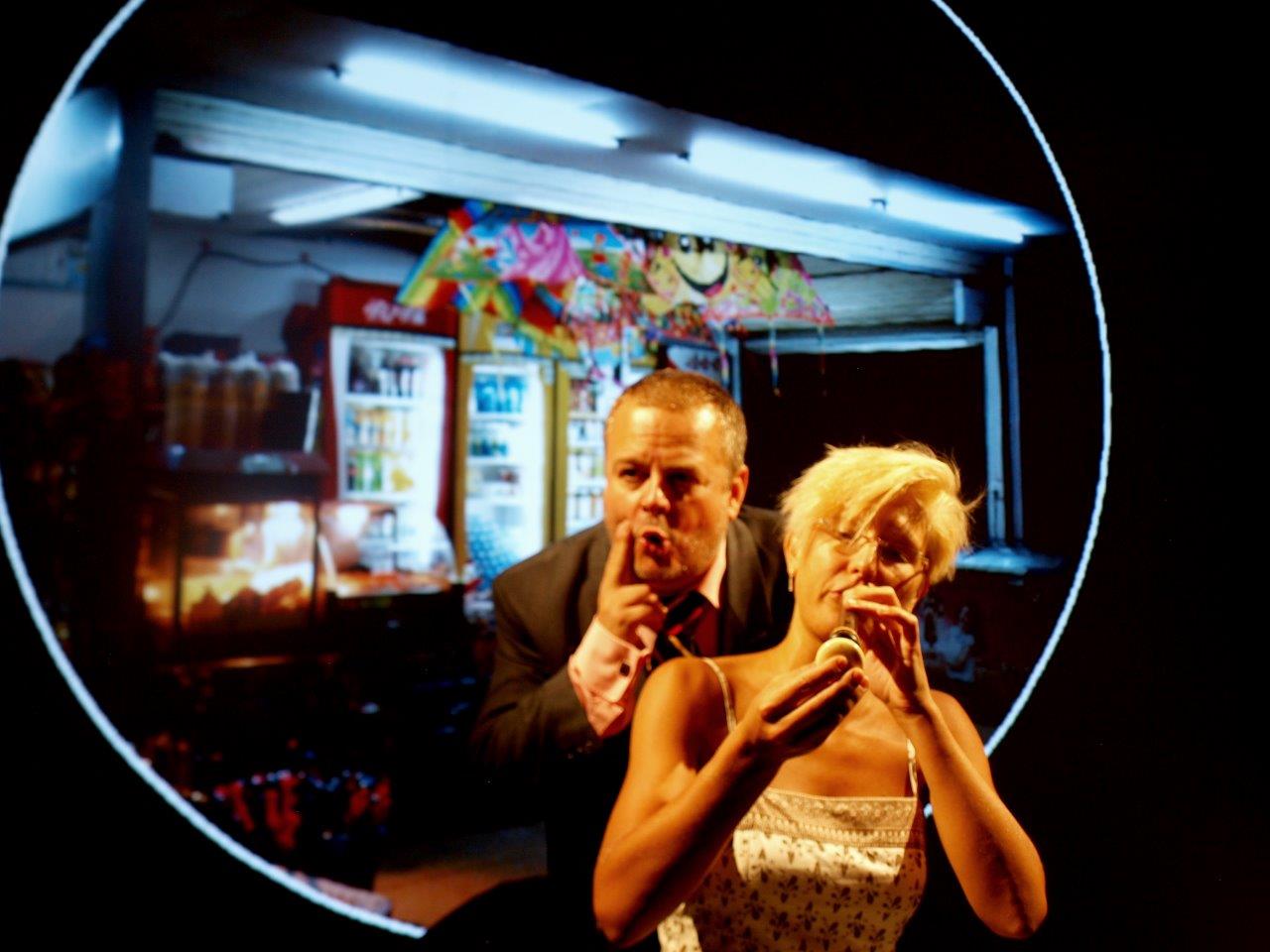 PROGRAM
MARIA PORTEN (CH)
Sang et Lueurs 2011
für Tenor und Blockflöten
Text: Prévert

UMS (D)
JvE-InD 2011
für Countertenor und Blockflöte
Text: Joseph Freiherr v. Eichendorff

JIP (CH)
ph.werte 2007/16
für Sänger, Blockflöten und Mehrkanal-Zuspielband
Text: Homer/Internetblogs

KOTOKA SUZUKI (JP)
Reservoir 2014/6
für Countertenor und Mehrkanal-Zuspielband
Text: Internetblogs

PANAYIOTIS KOKORAS (GR)
für Stimme, Blockflöten und Zuspielband
Hiss and Whistle 2013

DURATION
1h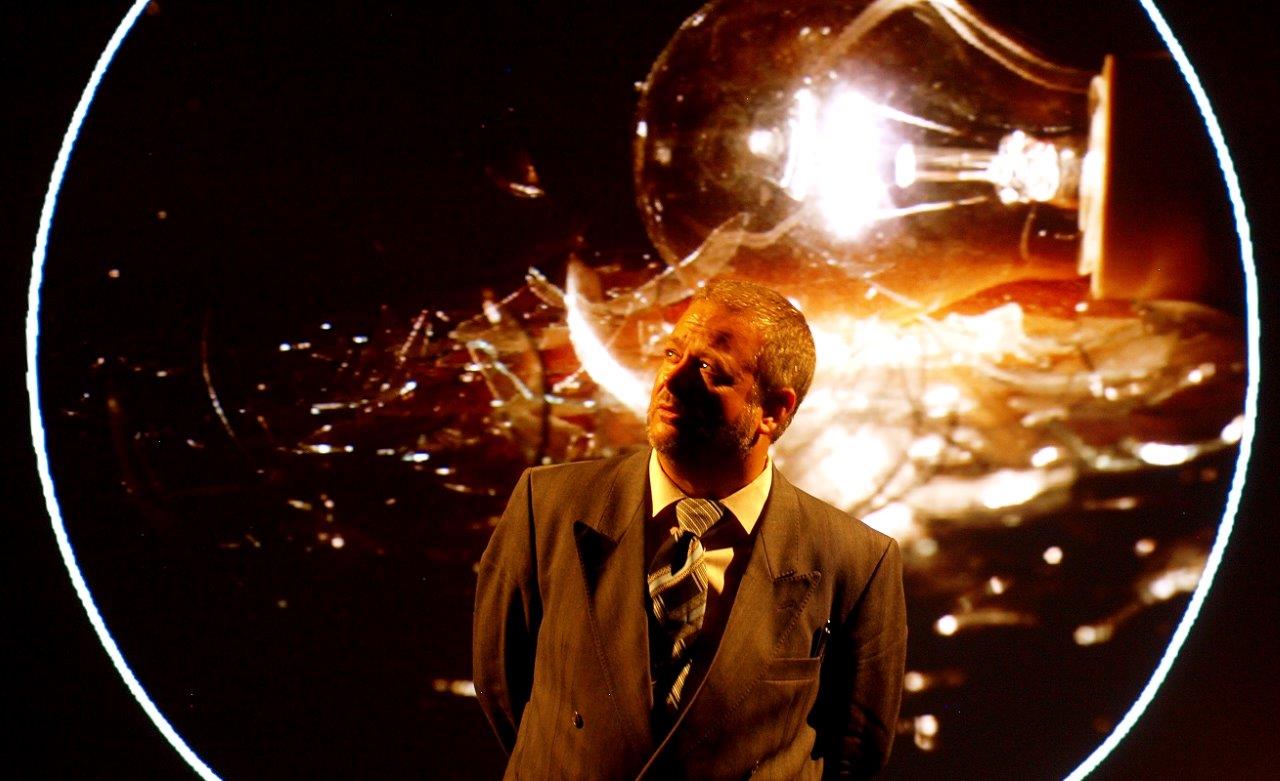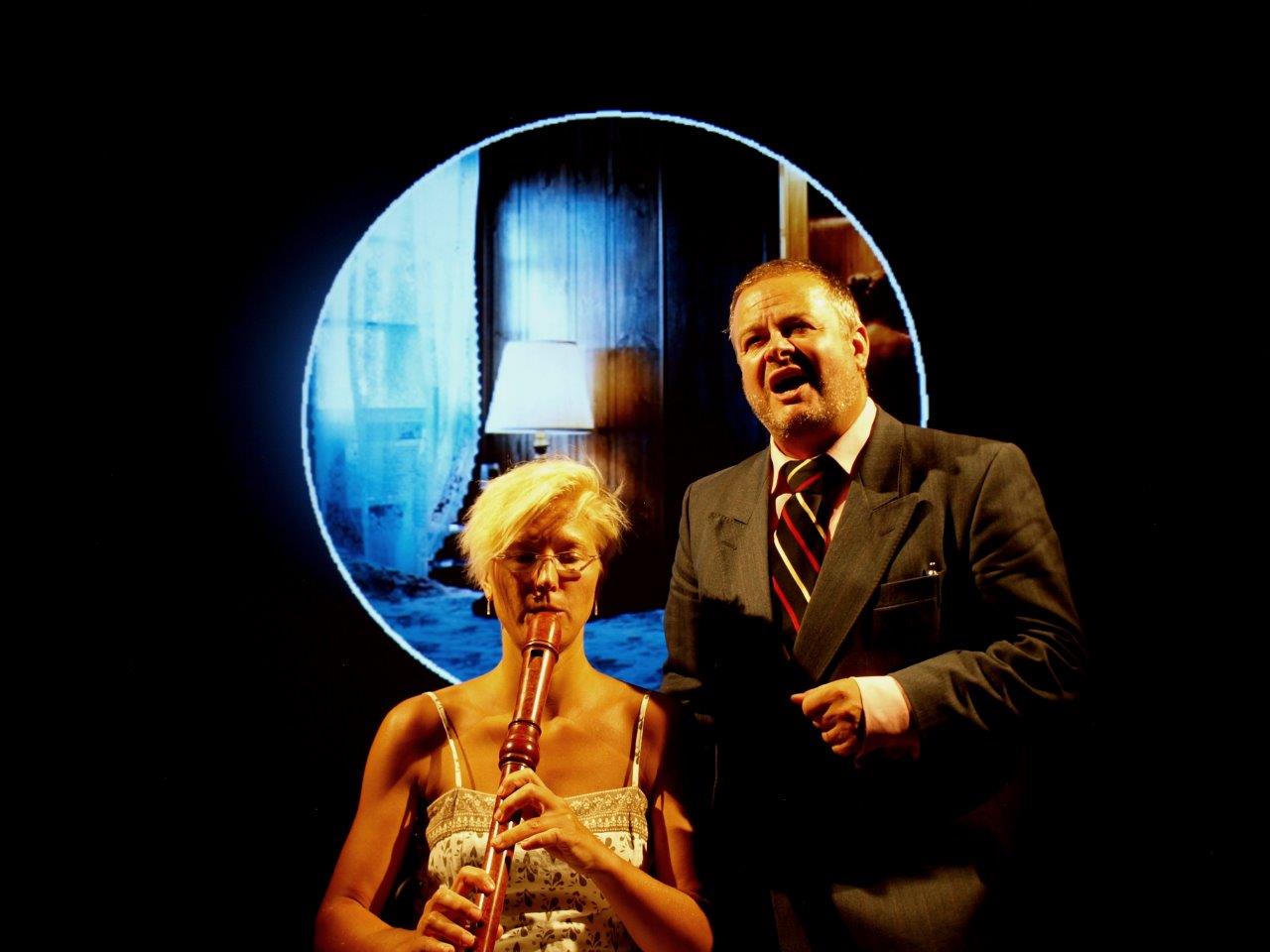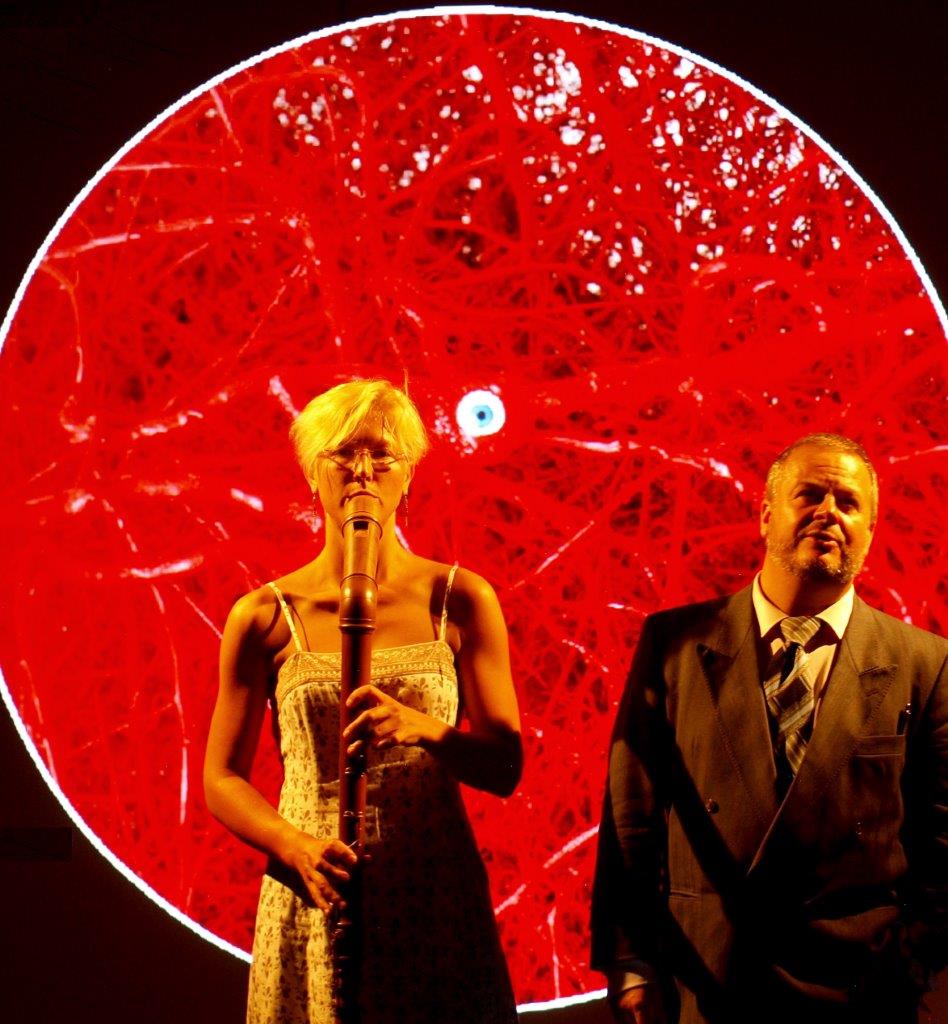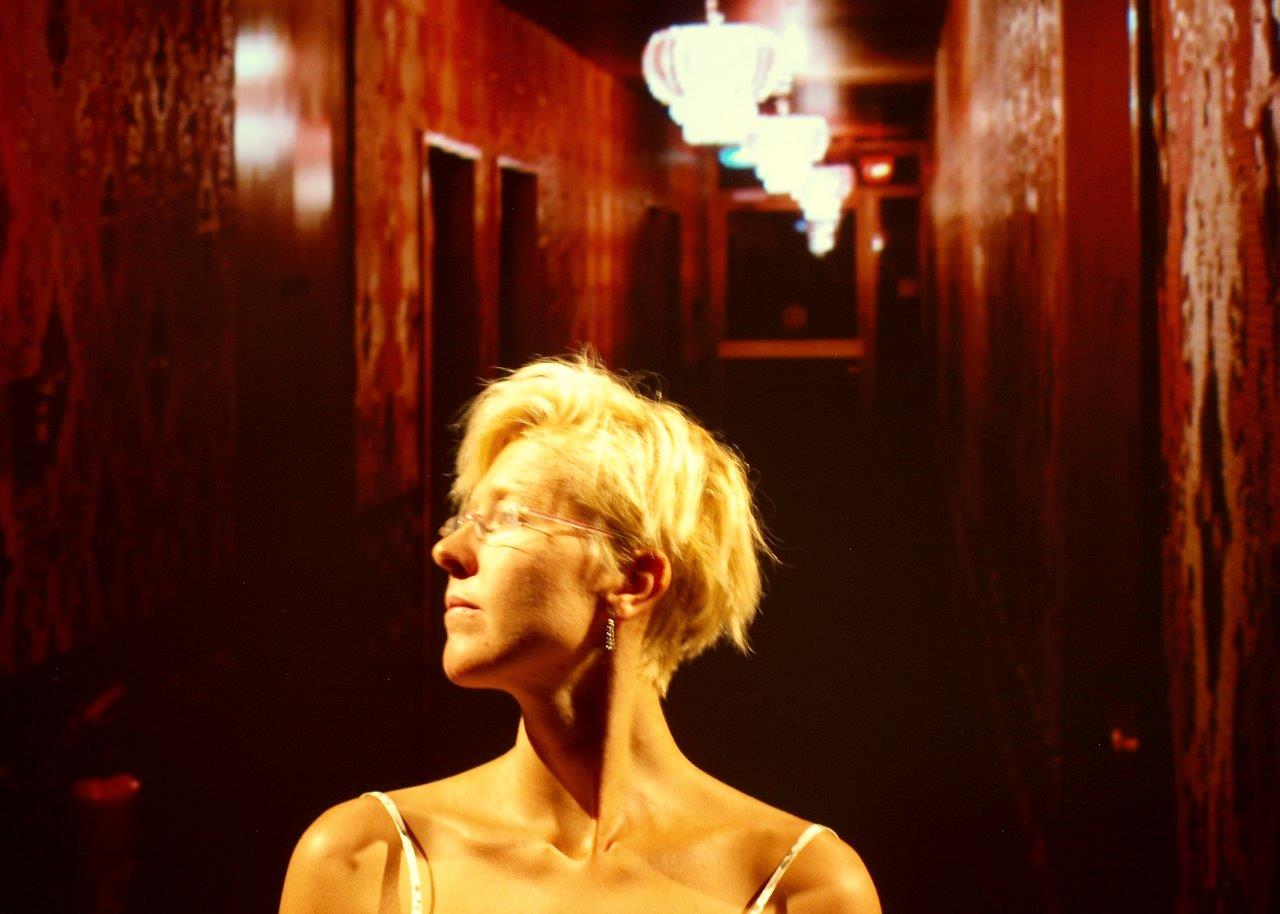 Electronic Avantgarde, Avignon Festival 2016, Theatre des Vents

IDEA
Electronic Avantgarde is a program introducing to new music with electronics.
Starting from classical playing techniques (Porten, Sang et Lueurs)
the program explores the electronic avantgarde first through the
intersection of two sounds (UMS, JvE-InD). In the next step (JIP,
ph.werte) adds multi-channel playback bringing a new acoustic
element into playl. In Suzuki's 'Reservoir' natural sounds are
introduced into the playback and combines with traditional as well as
experimental voice techniques. The last piece (Kokoras, Hiss and
Whistle) uses the sounds of a tea kettle as its theme. The recorder
and voice are integrated into the electronics in such a way that they
cannot be recognized as such. What is especially appealing about
this work is that its sounds can be recognized as part of everyday life
and in contrast to the musical vocabulary of the first part of the
program, in which the sounds clearly belong to the world of art, are
now contextualized as music. These works are all commissioned
pieces. UMS 'n JIP worked personally with the composers to develop
the pieces and have presented the works in numerous concerts.

VIDEOS

UMS 'n JIP with the composers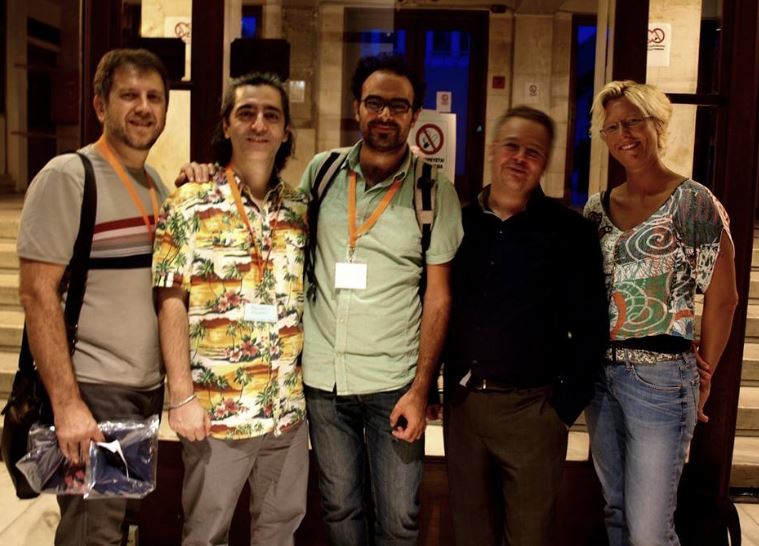 with Panayiotis Kokoras at International Computer Music Conference ICMC Athens 2014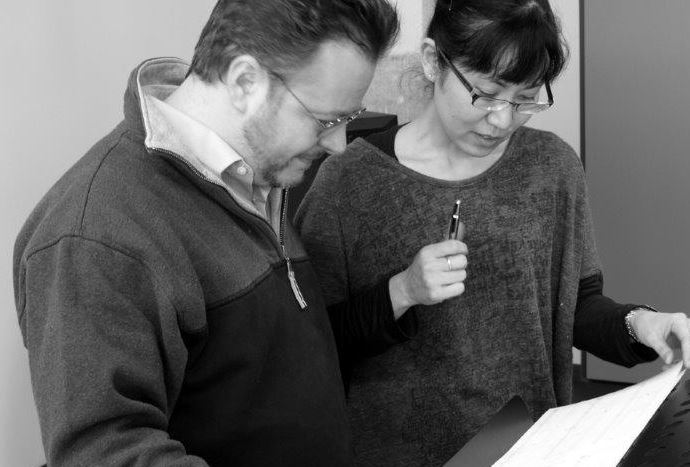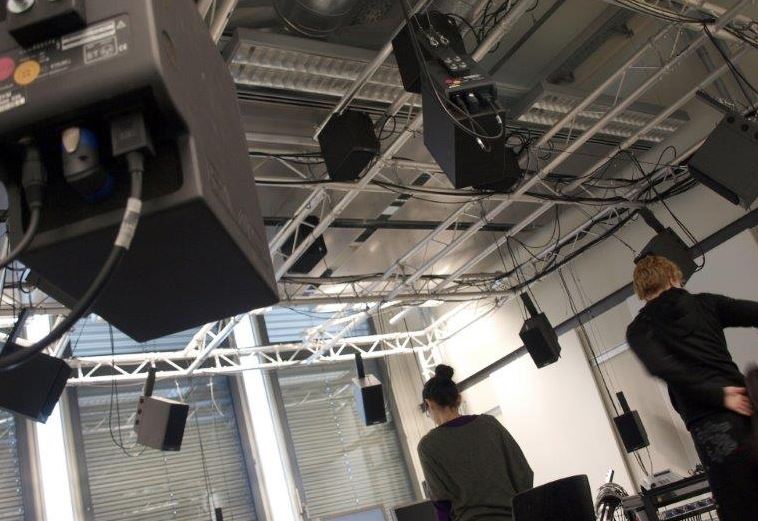 with Kotoka Suzuki, ZKM Karlsruhe 2/2013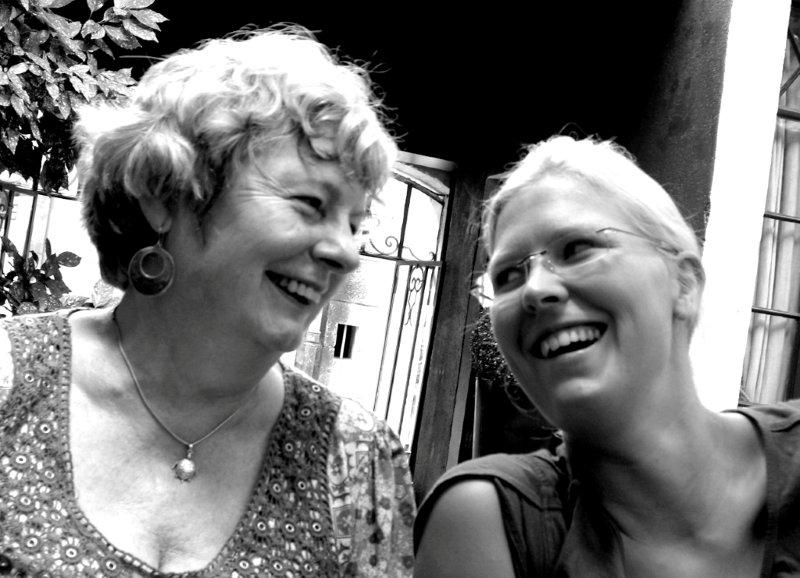 with Maria Porten, Avignon 7/2010